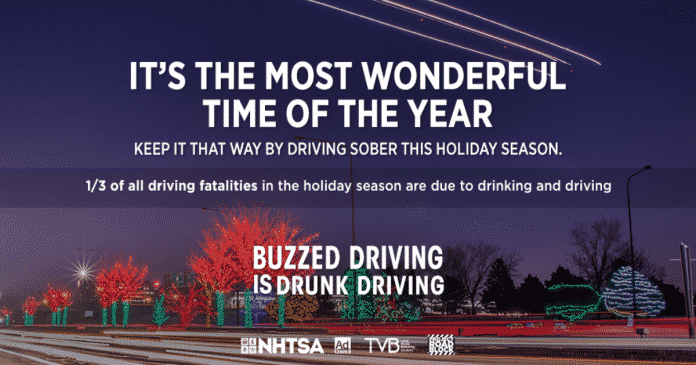 Keep Our Roads Safe This Holiday Season
December 26-31 is one of the deadliest auto-fatality weeks of the year.  In 2017, 10,497 people died in the U.S. in alcohol-impaired crashes, up 1.7% from 10,265 in 2016, according to NHTSA's National Center for Statistics and Analysis.  The 10,497 alcohol-impaired fatalities in 2017 accounted for about 28% of all US traffic-related fatalities.
About Project Roadblock
Project Roadblock is a multiplatform drunk driving prevention campaign sponsored by TVB, NHTSA, and the Ad Council.