$40-million-dollar Ooltewah apartments cause for debate between residents and developers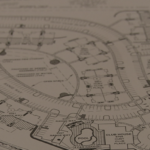 CHATTANOOGA, Tenn. (WDEF)-The Ooltewah exit may become much busier in the coming months, and now, one planned apartment development has become a topic for debate.
"We have major concerns," said one Ooltewah resident. The resident continues, expressing concerns for the new housing unit. "Over the last few years they just keep approving housing development after housing development and they've done nothing to the roads."
MAP Engineering's owner agreed that traffic within the area and onto I-75 is not ideal, but they are doing all they can to make it functional.
"Will it increase the traffic on Hunter Road? Yes. Is there a problem currently with regards to the traffic in the Ooltewah area? Absolutely. Is there a way to get traffic to flow more freely on 75? Yes," said Mike Price, owner of local firm, MAP Engineering.
The firm owner advises officials to advocate for a slip ramp added onto "the top of Hilltop Drive, nearby Miller Industries."
"The proposed development will install a traffic signal at the intersection of Hilltop Drive and Hunter Road that will then allow for traffic to move safely in and out of that intersection into the development, as well as traffic that would be traveling on Hunter Road," said Price.
The anonymous resident explained their concern for the Ooltewah schools, given that they are already at capacity, "putting another 200-300 units there- It's going to bring more children to the area, and our schools can't handle them."
Price explains that the new apartments will be a good addition to Chattanooga in efforts to sustain the housing shortage and demand.
"Until we can get more housing into the area. This is going to continue to happen to try and meet the demand for this increased housing shortage that we have currently in the Chattanooga area," said Price.
He explains, that originally, the plans were much different than what they are proposing today.
"If you look at the amount of traffic that seven out parcels, it could be restaurants, hotels, motels, and a Home Depot that would add far more traffic than water a proposed apartment development would do," said Price.
MAP engineers plan to meet with the Hamilton County Regional Planning Commission on Monday.
They say construction should start this summer, and finish up by next Spring.