Rhea Co. searches for missing 15-year-old girl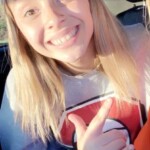 CHATTANOOGA Tenn. (WDEF)- UPDATE: There is now a reward of 1000 dollars for any information that leads to the teen's safe return.
The Rhea County Sheriff's Office is seeking information about a teenager who has been missing since yesterday.
Rhea Co. girl, 15-year-old Madison Nicole Neal, is 5'5″ and 120 lbs.
She was last seen yesterday when the photo attached was taken.
If you have any information regarding her disappearance, contact the Sheriff's Office at (423)775-2442.
The department wanted people to know that all information given will be kept confidential.