Rowing for the Special Olympics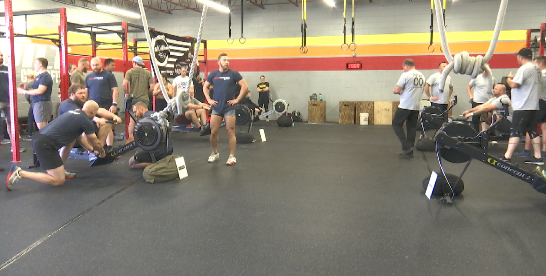 CHATTANOOGA, TN (WDEF)- Several rowing teams rowed 42, 195 meters, which is the distance of a marathon, in order to raises thousands of dollars for the athletes in the special Olympics.
Five teams rowed a marathons distance to raise $16,000 for the special Olympics athletes.
"Originally our goal this year, we sent it kind of low, because we weren't sure with Covid. We said about 8000 we're just over 16,000 right now. So really excited about that."
Several competitors came out today to be park of the CrossFit community and raises money for the the special Olympics despite assuming they were not going to win the race. 
"We're not expecting to win at all but we're hoping to get most spirited."
"Are you going to win? I doubt it"
They said it's a truly rewarding experience to see so many people bond together and battle through a brutal rowing work out to raise money for a great cause.
"I'm not the best rower, I'm probably the slowest on the team but we're just here to have fun."