Tennessee Valley locals enjoys snow day
Residents encourage others to get out and enjoy the winter weather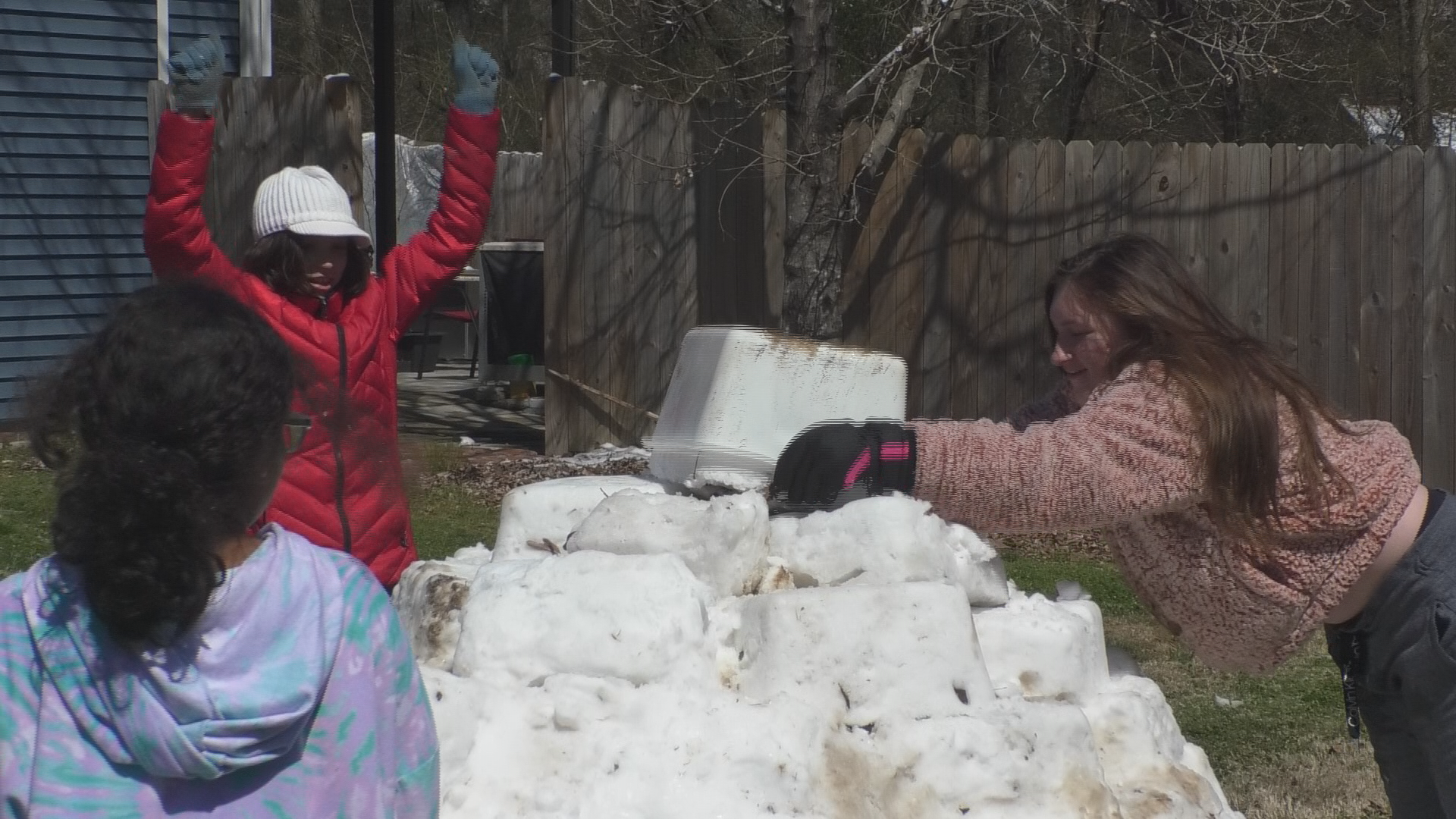 HIXSON, Tenn. (WDEF) — The Valley's local communities woke up to the wintery white stuff to begin their Saturday.
Sledding and snow angels both left their marks in the cold, and even igloos were raised as the snow day started.
21-year-old Matthew McGarvey was one of many helping put it together, along with his younger sister, Remi.
"The rarity of a snow day here is part of what makes it so exciting — first time ever building an igloo, especially here in this state," he said.
While Cleveland still saw some light snow in the morning, Hixson seemed to be running out of it — it was all needed for the neighborhood fort.
"Sorry, there isn't so much snow left," McGarvey said. "We kind of took it all and put it over there."
Matthew's mother, Trisha, said her family has roots in America's northeast and while there's not as much snow in Hixson as there is in Boston, the snow that did fall helped bring everyone together to begin the day.
"It's really fun because we got the kids outside and everyone's playing," McGarvey said. "The neighborhood gets together and hangs out. It's just fun."
Of course, with the fort built, it was only a matter of time until bets were made to guess how long it would last.
"I would say maybe until tomorrow because it's so thick, maybe. I'm not sure — depends on how cold it gets," she said.
"[I'm] going to give it two days," her husband, Sean, interjected.
"Two days — he thinks two, I think one."
The folks in Hixson encourage residents to get out and enjoy their weekend and enjoy the snow while they can … because who knows when more is on the way?