TVA & TEMA Release New Safety Calendar for Sequoyah & Watts Bar Nuclear Plants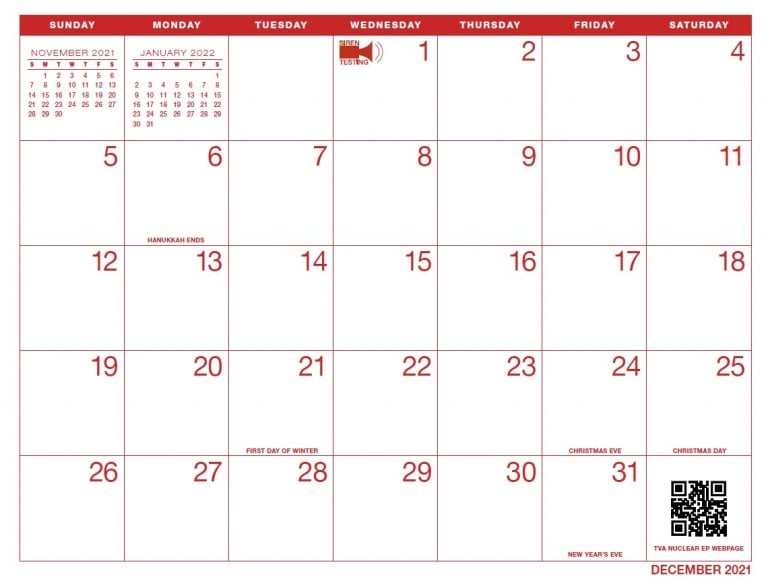 Tennessee Valley (WDEF): The T-V-A and T-E-M-A have released their new safety calendars for the Sequoyah and Watts Bar Nuclear Plants.
The calendars will be mailed out before Christmas to those living within a ten mile radius of the nuclear sites.
Each calendar contains essential safety information in the event of a nuclear emergency.
The dates for siren – testing are marked on the calendar.
Those with a disability can fill out a form within the calendar to receive additional assistance in case of an emergency.
Malinda Hunter TVA says, "These are on TVA.com/Prepare… You can access a PDF version online even if you don't receive a calendar and you just want to review all the information."