Weather in the Classroom Visits Dupont Elementary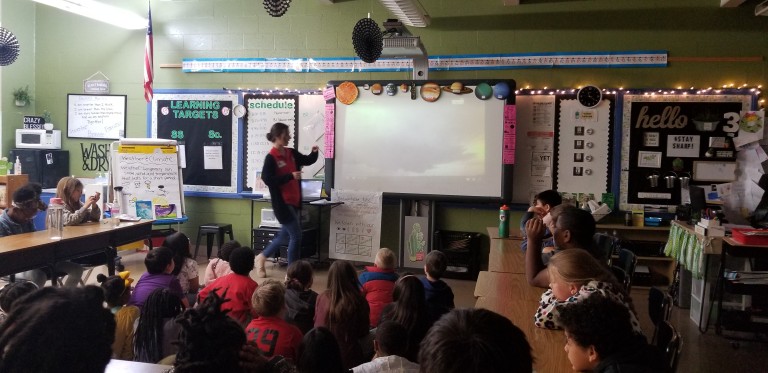 HIXSON, TN (WDEF): Meteorologist Bekah Birdsall went up the road in Hixson today for weather in the classroom.
The third graders at Dupont elementary school have been learning about different types of weather and climate.
They are about to study natural hazards and how it impacts humans and the environment.
The students asked lots of questions about flooding, tornadoes, and hail.
The teachers wanted the students to see the responsibilities of a meteorologist.
Arlene Slaughter, Science & Social Studies Teacher at Dupont Elementary says, "Kids are always curious when they're outside they're always looking at clouds imaging things, and just to be able to give them an exposure on how weather impacts them and their environment."
Teachers you can submit a request for our Storm team 12 meteorologists to come to you.
GO HERE.