Weather Update: Monday's Forecast – November 29th, 2021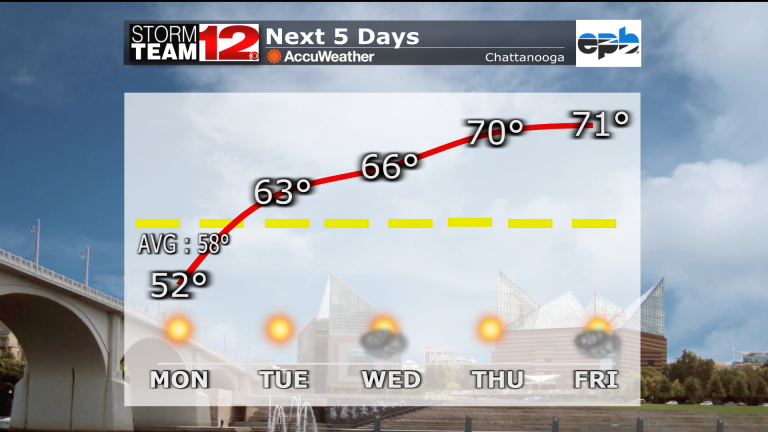 Tennessee Valley (WDEF): A Nice & Increasingly Warmer Week Ahead!
After a freezing start to Monday morning in the upper 20's and low 30's, we'll see even more sunshine and cooler conditions with highs nearing 50. Clear again overnight Monday with lows between 32 & 36.
Tomorrow kicks off a warming trend. Dry, sunny, and warmer for Tuesday with highs near 63. Overnight lows near 35.
Temperatures will slowly be warming up this weekend with little rain chances. By Friday, temperatures could reach the lower 70's!
Make sure you & your family stay in touch with us. Remember the Storm Team 12 app can always bring you the latest weather alerts for your location as well as Titan Radar. Download it for free from your app store – just search "WDEF Weather".