Weather Update: Sunday Night's Forecast – October 2nd, 2022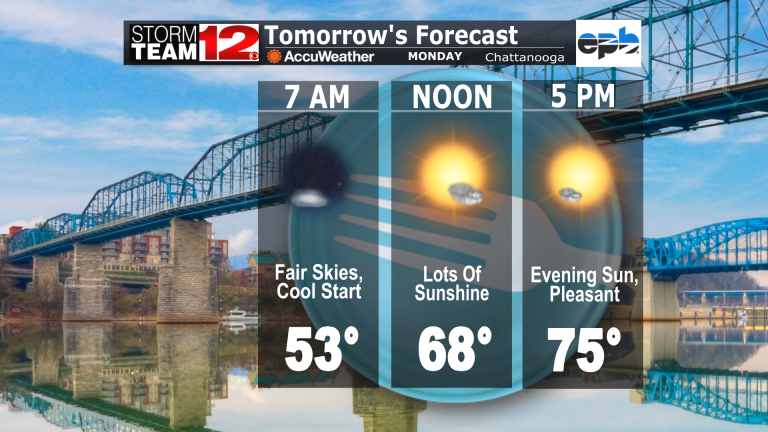 WDEF TV News 12 Weather:  More Sunshine, Continued Pleasant To Start The New Week!
Sunday Night: Mostly clear and cool. Lows: 50-53. Winds: North 3-6 mph
Monday: Lots of sunshine, not as breezy, and pleasant. Highs: mid 70's. Winds: Northeast at 5-10 MPH.
Monday Night: Clear skies and continued cool. Lows: 48-52. Winds: Light
Extended Forecast:  Plenty of sunshine into the first full week of October as well; highs next week warming up to around 80 for Thursday before a cool-down expected into next weekend.  Continued dry for the next 7-10 days.
Keep it here for the latest updates on this changeable extended forecast!
 Make sure you & your family stay in touch with us. Remember the Storm Team 12 app can always bring you the latest weather alerts for your location as well as Titan Radar. Download it for free from your app store – just search "WDEF Weather".
The best time to prepare for severe weather is when nothing weather-wise is going on.
Learn more about programming your weather alert radio with WDEF-TV News 12.