COVINGTON, Ga.(CBS NEWS) — The father of a newborn who was found dead Sunday in a duffel bag in woods near her Georgia home has been charged with murder, reports CBS affiliate WGCL.
The parents of 15-day-old Caliyah McNabb told investigators the little girl was fed and changed around 5 a.m. Saturday and put in bed with her 2-year-old sister at the family's home in Covington. They said when they went to check on her at around 10 a.m., she was gone.
Investigators said the disappearance was suspicious, reports the Atlanta Journal Constitution. Police issued a search warrant for the home and family members were questioned. A search party was organized and they canvassed a wooded area near the home for the baby.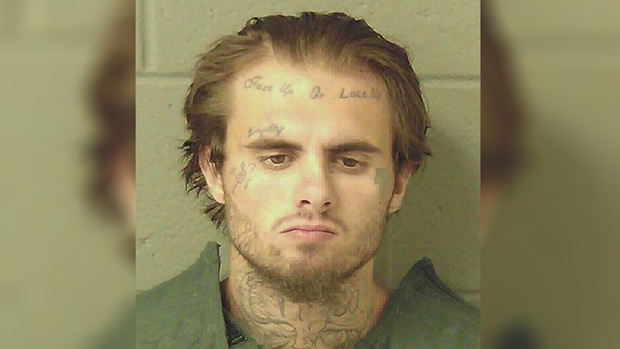 An official with Newton County Sheriff's Office said the baby's body was found inside a duffel bag in the woods on Sunday around 3 p.m. A coroner said the child had blunt force trauma to the head and ruled the death a homicide.
The infant's mother was questioned by police and released. Authorities said the father, Christopher McNabb, took off running when he found out the infant's body was found.
He was found four hours later near a convenience store and was charged with a probation violation unrelated to the child's death. Wednesday morning, Christopher McNabb was charged with malice murder, felony murder, aggravated battery and concealing the girl's death, the station reports.
No bond was issued in the case.
McNabb is expected to appear in court on Thursday.