7-year-old with muscular dystrophy added to UTC track team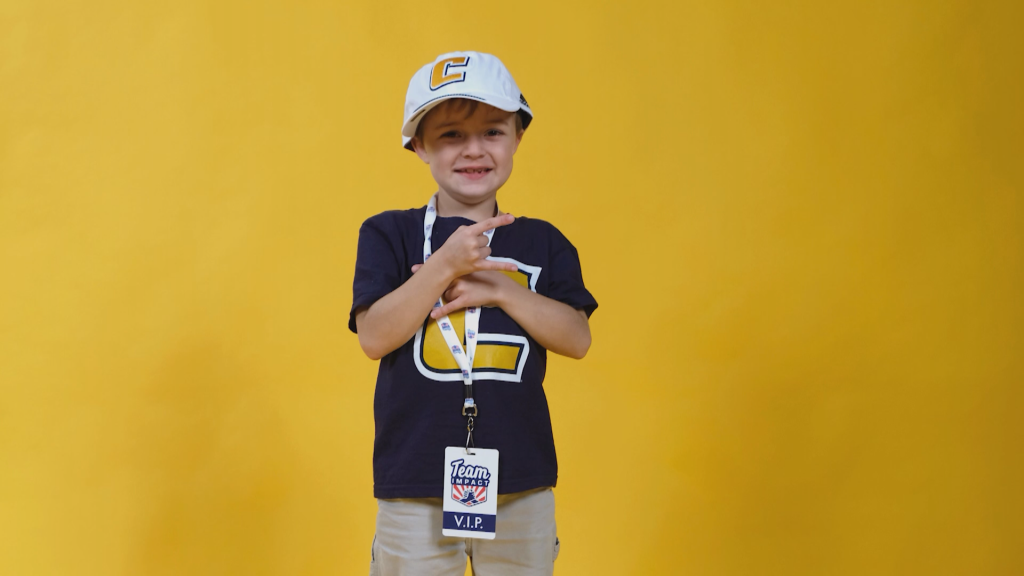 CHATTANOOGA, Tenn. (WDEF) — The University of Tennessee at Chattanooga has signed a new member to the cross county and track teams. However, there's something extra special about this athlete.
In 2013 at the age of 2, Levi Smith was diagnosed with muscular dystrophy — a terminal disease with no cure. This means Levi can't play sports. However, that's stopping him from being a part of a team, as far as the UTC Running Mocs are concerned.
7-year-old Levi Smith's muscular dystrophy diagnosis hasn't slowed his love of sports. Tuesday, he repped the Power C as he became an official member of the UTC cross county and track and field teams.
Andy Meyer/XC Coach: "Just to see the joy that that family received from just a simple action, it was great. Great for the kids to see. Great for the coaches and ADs present, for everyone to see that."
Tuesday, the Mocs held a Draft Day style signing ceremony for Levi and his family.
Mark Wharton: "He kept saying, I'm shy, but then he would talk. I think it meant a lot to him with all the cameras and asking questions about what he liked most about track and field. And seeing the athletes. You could see on his face that it made a big difference for him."
Levi's mother Katie says this is a dream come true for her son.
Katie Smith: "A lot of people don't realize the kids that won't have an opportunity to do this in their lives. And so this is a reality that we are making for him."
But Levi isn't the only one being impacted by this.
Meyer: "Levi and his family as far as the team they're going to be able to teach us more about life than we are going to be able to give them back in joy. I think at this age for college kids, they need to be exposed to that, they need to see that. Because it's a great life lesson that they'll be able to carry with them through the rest of their lives."
Levi and his family will be a part of the team's weekly practices and cheer on the Mocs at some meets this year.
Levi is the third Team Impact member to wear the Power C, and Wharton hopes more will be in UTC's future.