Allergy season lengthens with an all time high pollen count
Chattanooga Allergy Clinic Allergist gives advice to those struggling with seasonal allergies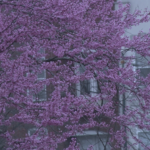 CHATTANOOGA, Tenn. (WDEF) – Allergy season is at its peak and Chattanoogans are reaping the consequences.
A Chattanooga Allergy Clinic allergist explained how the prolonged allergy season is causing so many feel miserable.
"This allergy season has been described by many of my patients already as maybe feeling the 'worst ever,' and that isn't really a dramatic sentiment because evidence has shown us that each year we're noticing that pollen allergy is starting early and lasting longer," said Chattanooga Allergy Clinic Allergist, Dr. Jessica Van Mason.
Pollen counts in Chattanooga tend to rank higher than most cities in the nation, so it's not uncommon to see large amounts of community members negatively affected by the spring and fall seasons.
"Chattanooga is famous for a lot of things but if you're a pollen allergy sufferer, it's definitely something that you may experience here," said Dr. Van Mason.
On a scale from 1 to 100 (with 100 being the worst), Chattanooga landed a spring score of 83.91.
"You can have symptoms in February and it can go all the way through October. What we're seeing every year is that that's getting earlier, lasting longer and we're seeing higher pollen count levels than we've seen ever before," said Dr. Van Mason.
Patients who find themselves experiencing allergy symptoms could feel things such as a stuffy, sneezy, itchy, runny, nose or itchy, watery eyes. Dr. Van Mason says the best place to begin your journey to relief  is to get allergy tested.
"You can call our main number and then we can triage to see which office is best located for you to go to and then we'll get you started by allergy testing and seeing if we can identify what your triggers might be," said Dr. Van Mason.
To schedule an appointment or learn more about what the allergy clinic has to offer, you can visit their website here.