Athens police arrest suspect in fatal shooting
ATHENS, Tennessee (WDEF) – Police have charged a suspect in a fatal shooting in Athens, Tennessee on Wednesday evening.
It happened around 5:30 near the basketball courts on Walthall Street.
After getting a report of shots fired in the area, Officers found 21 year old Zavion Ferguson lying next to the courts.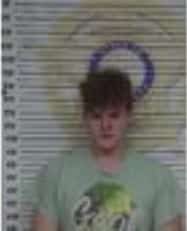 On Thursday, they charged 18 year old Logan Rowe and charged him with second degree murder.
They do not have a motive for the shooting at this point.
Police Chief Couch said "Our thoughts and prayers are with Mr. Ferguson's family during this difficult time. Those of us at the Athens Police Department are committed to ensuring that justice is served."