Cherokee County charges suspected meth dealer in the mountains
MURPHY, North Carolina (WDEF) – Cherokee County investigators have confiscated around $40,000 of meth in the North Carolina mountains.
Sheriff Derrick Palmer says the investigation began last Wednesday when his deputies arrested Christopher Dwayne Price of Farner, Tennessee.
They suspected he had a pound of meth on him, but he hid it just before his arrest.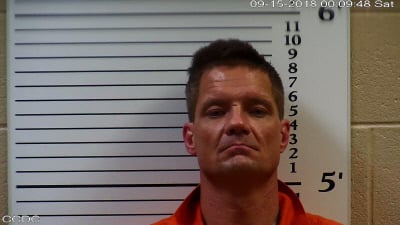 Then on Friday, they stopped Price again with John Michael Koback from Norcross, Georgia.
This time, detectives say they saw meth in plain sight.
A search of the vehicle turned up 40 grams.
And then a tip led them to the pound they believe Price hid before his arrest on Wednesday.
Price is charged with trafficking in meth while Koback was charged with possession.
Sheriff Derrick Palmer stated "About $40,000.00 worth of illegal drugs were taken off the street in this investigation. We are continuing our investigation and are working closely with federal law enforcement partners to combat the flow of illegal drugs into Cherokee County."