Chipotle's comeback bid: tostadas and shakes
Slowing sales and public relations troubles are nothing new to the guy now running the show at Chipotle Mexican Grill.
Before joining Chipotle earlier this year, Brian Niccol helped lead a turnaround at Taco Bell, which, like his current workplace, was ailing amid slowing sales in and a hit to its image due to a customer lawsuit challenging its right to call its fillings "beef."
Now Chipotle's chief executive, Niccol is attempting to bring back the fast-casual chain after multiple outbreaks of food-borne illness tied to its restaurants sickened hundreds, harmed its brand and devastated its once-high-flying stock.
Since taking the helm, the Taco Bell veteran has Chipotle teaming with DoorDash to offer delivery service and overseen a quarter that had Chipotle reporting better-than expected same-store sales.
Chipotle's recovery effort lately includes experimenting with a menu largely known for its burritos.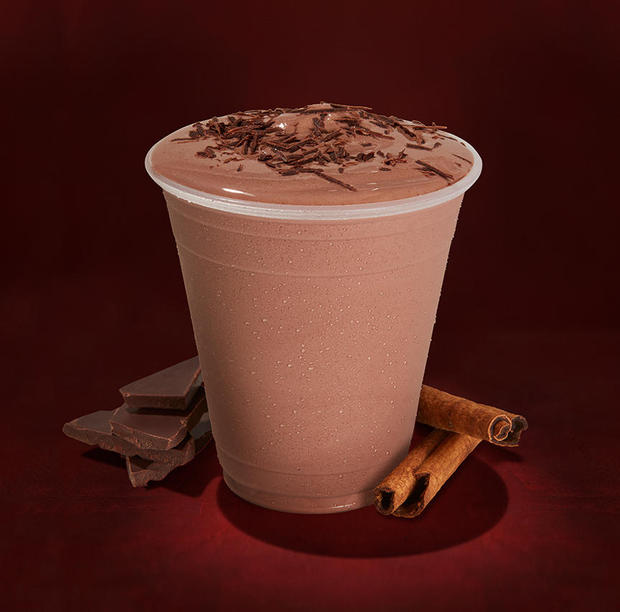 Will Styer, Chiptole
The chain on Thursday said it was adding five new items at its test kitchen in New York City. Designed to increase customer spending by offering smaller additions that could go with regular orders, the new offerings include Mexican chocolate milkshakes, avocado tostadas, quesadillas, nachos, and salad with avocado-citrus dressing.
Chipotle is also hoping to draw an off-peak-hours crowd that might want a snack as opposed to a meal.
A rollout to Chipotle's 2,500 locations nationwide depends on how the new options fare in the Big Apple.
In his first call with analysts as Chipotle's CEO, Niccol spoke about his plan to combine increased visibility of the Chipotle brand with "really crave-able food."
He added: "Our goal is every category buyer could come in Chipotle. That's simple. We probably won't get all of them in the near term, but I'm going to try in the long term."
In a recent client note, analysts at Sanford Bernstein expressed the view that Chipotle could improve how consumers view its value proposition by more effectively marketing its current menu items. "Chipotle's entrees remain among the best values in limited-service [restaurants] when measured on serving size, calorie or grams of protein per dollar basis," they noted.
Shares of Chipotle (CMG) closed the week at around $470, up significantly from a 5-year low of $255 in February but still a far cry from their high of nearly $750 in August 2015 before the health scare hit.
© 2018 CBS Interactive Inc.. All Rights Reserved.