Cody Gass sentenced for wreck that killed his passenger
CHATTANOOGA (WDEF) – Witnesses for both sides testified today at the sentencing hearing for Douglas Cody Gass in a vehicular homicide case.
He admitted to driving the car that crashed after fleeing from police in 2019.
As he ran from the crash, his friend, was burned to death in the vehicle.
In October of 2019, Gass was running from Fort Oglethorpe Police trying to stop him for reckless driving.
The chase continued into Chattanooga, where he lost control and hit a power pole on 38th Street.
There were three people in the car.
Two, including Gass got out.
But 19 year old Kobe Burchfield was pinned by a seat belt inside.
The transformer on the pole leaked oil onto the car, which caught fire.
As soon as Gass saw the fire, he ran.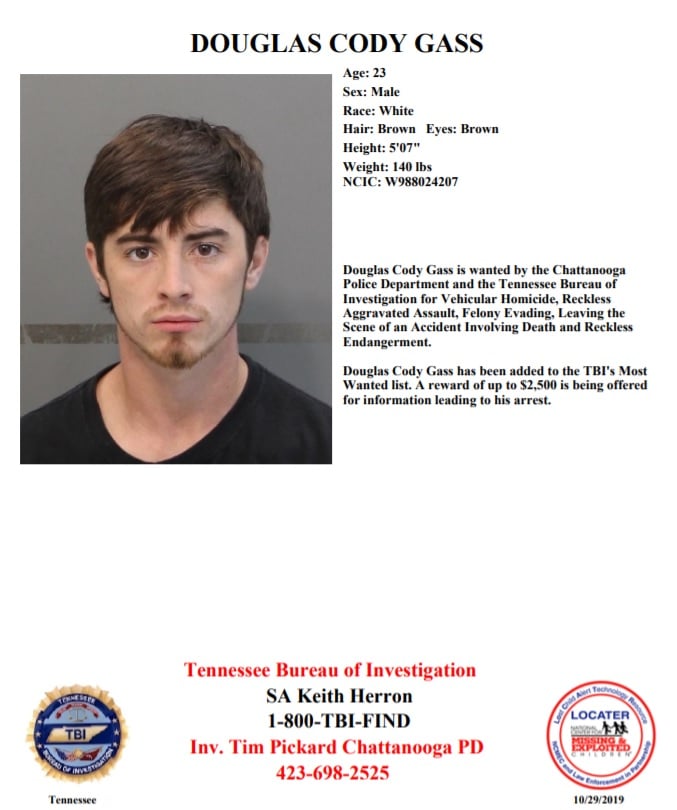 Gass made the most wanted list in Hamilton County and the TBI.
He was eventually captured in Florida.
By that point, he had dyed his hair blonde.
Two years ago, Burchfield's father told us of a conversation he had with Gass.
"I said 'man I feel like you are spiraling out of control and you are going to take my son with you. He's going to get hurt but I never thought dead. He's going to get hurt or go to jail and am going to hold you responsible.'"
Gass entered a guilty plea to vehicular homicide in April.
After hearing testimony today, Judge Barry Steelman sentenced him to ten years in prison and another ten on probation.