Comparing Christmas Tree prices state by state
(WDEF) – It's probably too late to do YOU any good. But maybe you should have bought your Christmas Tree this year in Florida.
The National Chamber of Commerce have been crunching numbers from tree farms on how much trees cost in each state this year.
And there are some unusual twists.
Sure, it's not a surprised that New Yorkers pay the the most for your average 6 foot tree ($90) and South Dakota spends the least ($33). The national average is $59.
The south is generally cheap. But why are trees so much more expensive in Tennessee?
$64? Second only to Virginia in the south ($71).
That's $14 higher than in Georgia and $22 more than Alabama.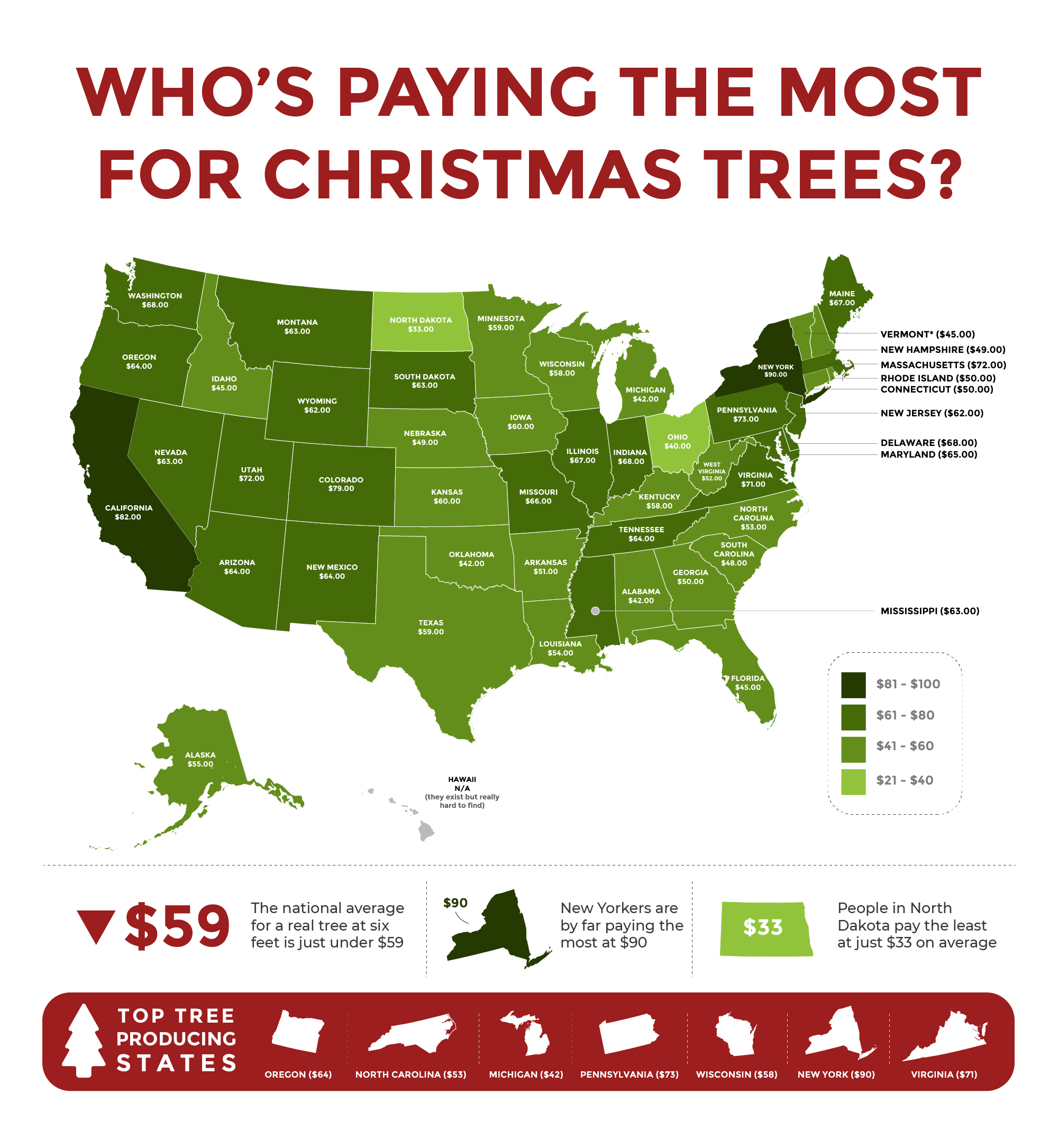 The survey found that buyers in states that grow tree didn't see any discounts.
So why have prices gone up?
Here are three popular scapegoats.
1. The 2008 recession caused farmers to plant less trees (they take 10 years to mature). So there was a tree shortage this year.
2. The Weather. Hurricane Florence in North Carolina and wildfires in the west. Again, shortage.
3. Millennials. The group all industries love to blame. The rationalization is that young adults are buying Christmas trees like nobody's business for the Instagram opportunities!
But does that mean we have more millennials on Instagram in Tennessee.?