Family seeks answers after 2016 concussion at Cleveland High School
CLEVELAND, Tenn. (WDEF) – A Cleveland family is demanding answers from the school system about the events that led up to a concussion that changed their daughters life.
The family was set to go before a judge against the school system this morning but that was postponed.
The family explained how this athletic injury ended up in court.
Shanti Mastin's family says it's simple. They want the school system to accept the fact that they made decisions which lead to their daughter's condition getting worse.
Kisha Mastin says she was told by several witnesses "two girls collided and then another girl coming to fall on top of her hitting her head she hit the floor."
Mastin says that it was from that point that her daughter, Shanti's life was never the same.
When this collision and subsequent concussion happened, Shanti was playing basketball for the Cleveland High raiders.
The family is now locked in a legal battle with the school system for help with medical bills from treating Shanti's head injury.
Mastin believes, "if we are playing at our own risk, the parents need to be notified and told her that these kids are playing at their own risk. If you were not going to handle part of the medical, the parents need to be told that as well."
Now the family has racked up nearly $30,000 in medical bills. More are on the way as she heads to Nashville to work with another specialist to get concussion symptoms under control.
The school system's attorney could not comment, but says the the court documents speak for themselves and multiple motions to dismiss have been filed.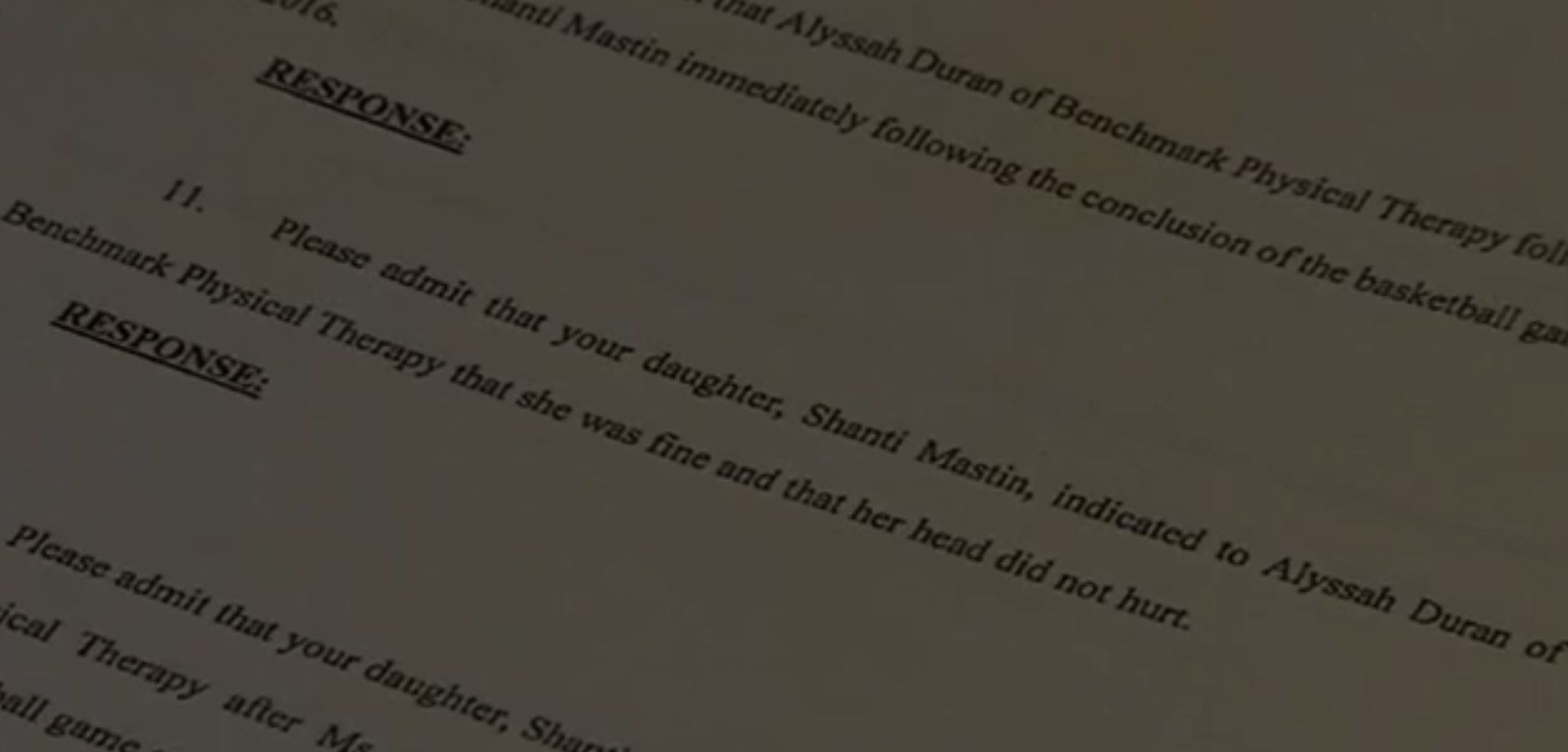 In one court document, the family says the school system wanted them to admit the Shanti was OK and had never said anything to the coach about the symptoms…. symptoms that the family says were evident right after the collision.
Mastin described her daughter's condition at one point saying, "she had no balance, that meant she could not put 1 foot in front of the other without falling over. "
The Mastin's say this battle is far from over.
Kisha Mastin says, "I cry every night, I'm crying at work, I'm crying at night. You know she's all night long and if she doesn't sleep I don't sleep, I'm worried all the time that she might think of taking her own life if she finds herself in a depressed mood."