Firefighters Rescue Motorists on Flooded Street
Chattanooga, TN (WDEF) – Early Sunday morning, Chattanooga firefighters rescued a couple who drove into flood waters at 3420 Lightfoot Mill Road.
Battalion Chief David Thompson Jr. said firefighters with Quint 6 were the first on the scene.
Firefighter Sterling Gillum waded into the waist deep water to put personal flotation devices on the man and woman.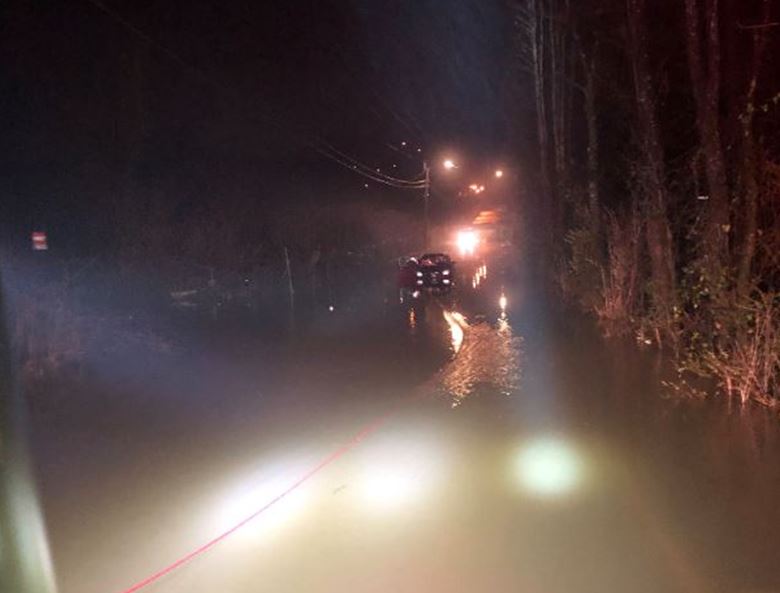 Secured with a rescue rope, the woman was pulled from the car and walked out safety. When Squad 7 arrived to assist, Captain Adam Couch and Firefighter Seth Hutcheson made their way into the water to rescue the man.
Both of the rescued individuals were wet and cold, but otherwise uninjured.