Georgia Senate passes sports betting bill
ATLANTA (AP) – Senators want Georgia's voters to decide whether they'll allow sports betting, passing a constitutional amendment and a bill to allow the practice Friday.
Senate Resolution 135 and Senate Bill 142 would authorize sports betting. Lawmakers would split the proceeds among college scholarships for low income students, expanded high speed internet access and rural health care services.
Senators voted 41-10 for the amendment and 34-17 for the bill, sending them to the House for more debate.
The Senate's approach is different than the House, where a leading lawmaker has argued a constitutional amendment isn't needed as long as the Georgia Lottery Corp. is put in charge.
________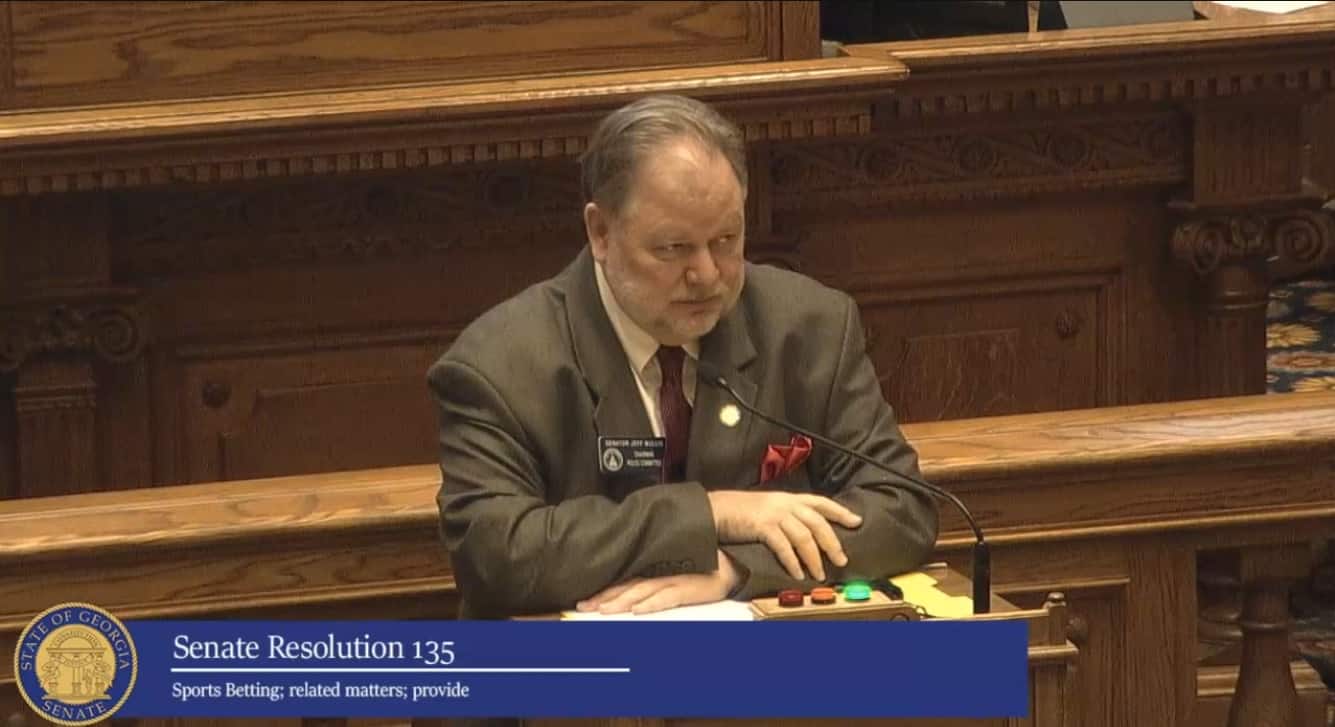 Georgia Senator Jeff Mullis pitched the legislation on Friday in the Senate. He told his fellow lawmakers that he supported letting Georgians decide whether to allow sports betting with the state collecting taxes off of it. (see his pitch above)
"A no vote on this bill is to allow the bookies to continue control over sports betting."
"The Yes vote is to allow the people to decide."
Sen. Mullis told them that he has not gotten one single comment from his district on this issue.
Right now, the money goes to the general fund and will not be overseen by the Georgia Lottery Commission. But Senator Mullis says that could change in the conference committee with the House.
Tennessee allowed online sports betting in November, overseen by the Tennessee Lottery Board.