Habitat of Humanity of Cleveland Builds Handicap Accessible Home for Single Mother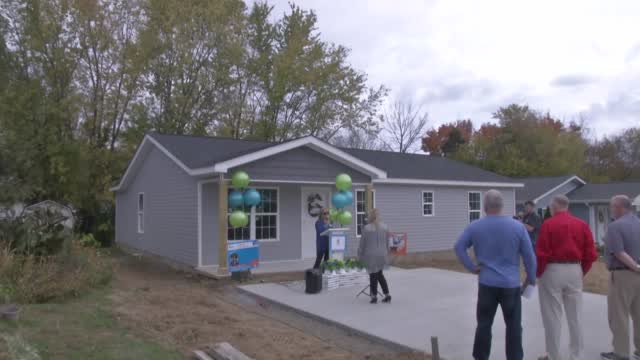 Cleveland, TN (WDEF): Habitat for Humanity of Cleveland held a Home Dedication Ceremony today, their last one of the year.
Today's ceremony was in honor of new Habitat homeowner, Kayla Jackson and her four children.
The home is handicap accessible for her daughter who is in a wheelchair.
Jackson says this new home is a blessing.
Meta McGuire with Habitat for Humanity Cleveland says, "As you know, the building costs have gone up, all of the materials have gone up. So, anyway that we can save money from our donors and sponsors, keep the house payments low for Kayla, you know we want to make it safe and affordable."
Jackson says, "It was the same as today, just super happy, I'm super excited. I smile from ear to ear all day long from the time I found out to the time now, so I'm just super excited."
This is Habitat for Humanity of Cleveland's 148th home in Bradley County.