Hamilton Co. Mayor Weston Wamp gives 'State of the County address'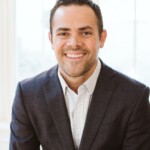 CHATTANOOGA, Tenn. (WDEF) – Friday morning, Hamilton Co. Mayor, Weston Wamp, presented his 'State of the County' address.
"First let me express my gratitude- seven months in- to the people in this county for giving me this opportunity," said Hamilton Co. Mayor, Weston Wamp.
The mayor gave a glimpse into the plans he has for Hamilton Co., as it enters a "new era."
With five topics to cover, the first he touched on was education and economy.
"The economy of the future is what we are investing into our young people today. The types of jobs, the types of companies that will do business here, will reflect the skills that we in part on our young people," said Wamp.
"I came into office wanting to see our school facilities modernized in a way that would give parents confidence and teachers and students a better environment in which to teach and learn," said Wamp.
His plan for this coming fiscal year is to invest in families, communities and parks.
One park that he discussed was the newest location for the Hamilton Co. Fair this summer.
"In hopes that we give for a generation to come more opportunities and places for families to gather, we're proposing major investment in our parks. The first part of the park at McDonald Farm should be ready in the fall when we host the county fair at this incredible piece of property that now belongs to the 380,000 people who live here in Hamilton County," said Wamp.
He discussed the plans already coming to fruition at Chester Frost Park.
"We've already launched new ramps, new docks are on their way and we're launching a new urban outreach program so that students from our school system all across the county have an opportunity to come and see the lands that the county takes great care of," said Wamp.
Wamp spoke on plans he has for the senior citizens and veterans of the community this year as well.
"I believe the measure of a community is how well we serve our youngest and our oldest citizens. We're going to propose the county's first senior center," said Wamp.
For his final point, Wamp explained how he sees the potential for growth in Hamilton County and how it will positively affect it's future.
"Our responsibility  is to build a community that for generations to come is one where everyone, every person has a shot. Where we look out for each other and our kids, where every student and parent has choices, and as we develop that economy of the future, which really is just going to reflect what we give our kids today, that that looks as passionate in every corner of the county as it does the other."