Hamilton County reports new Covid-19 hospital high
CHATTANOOGA (WDEF) – While the rise of new Covid-19 positive tests had lessened earlier this week, it spiked again on Wednesday.
The Hamilton County Health Department reported 89 new cases on Wednesday.
That followed lower numbers over the weekend and a low of 28 on Monday.
62% of the 1645 total cases are still considered active, with 37% recovered.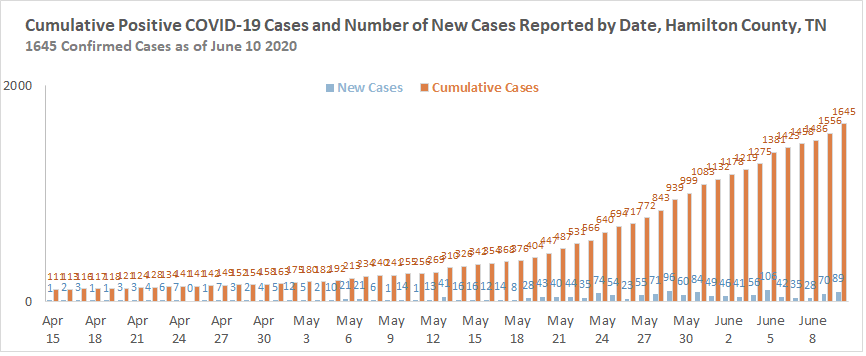 But the more troubling number is those who are in local hospitals.
That number hit a new high of 50 on Wednesday, with 15 more people under investigation for coronavirus. That tops the high of 46 set on Tuesday.

The number of ICU cases remained at 18 on Wednesday, also a high for the pandemic.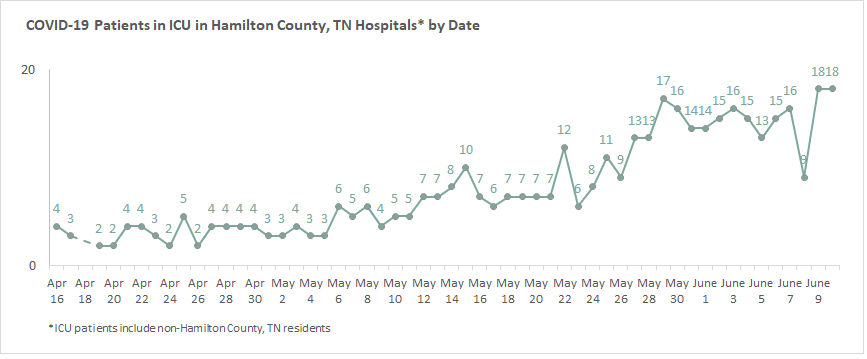 The county reports they still have 15 adult ICU beds and 169 medical beds available in area hospitals.
The number of Covid-19 related fatalities remain at 19 in Hamilton County.
The number of fatalities in surrounding counties has risen to 32.