Idaho boy recovering from rare case of plague
A child in Elmore County, Idaho, is recovering after getting infected from plague, CBS affiliate KBOI reports. The Central District Health Department says it's unclear if the child was exposed to the disease in Idaho or during a recent trip to Oregon.
The department says there have only been 10 cases of plague involving people in both states since 1990. It's just the fifth case of plague in Idaho since 1940.
The boy is recovering after being treated with antibiotics, KBOI reports. The health department says he doesn't pose a risk to others.
The bacterium that carries the various types of plague, Yersinia pestis, has been responsible for millions of deaths over the course of human history. In the 14th century, nearly two thirds of Europe's population was wiped out by the disease during the Black Death.
Plague has been largely eradicated in North America, but is still found naturally in the western U.S.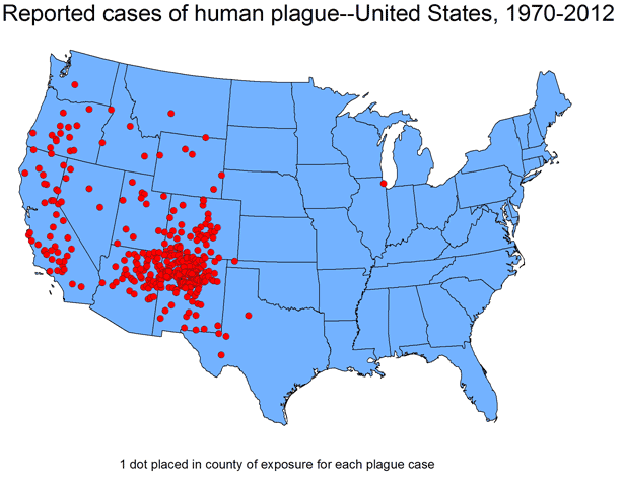 CDC
In 2012, a man in Oregon was hospitalized for plague after he tried to pull a mouse out of his cat's mouth. In 2015, a Colorado teen died after contracting the disease. He developed flu-like symptoms and eventually started coughing up blood before he died.
How is plague spread to humans?

According to the U.S. Centers for Disease Control and Prevention (CDC), the bacteria that causes plague can be found in rodents and fleas. Other animals, like rats, rabbits and chipmunks can then become infected when fleas move on from an infected animal.
As for humans, the bacteria is most commonly transmitted through flea bites, especially since pets can bring the infected fleas inside. Other ways people can get infected includes coming into contact with contaminated fluid, or through cough droplets. That would only happen through close proximity to someone suffering from the variation of the disease known as pneumonic plague. While the CDC reports that pneumonic plague hasn't been documented in the U.S. since 1924, it can still be found in developing countries.
What are the symptoms?

Bubonic plague accounts for about 80 percent of plague cases in humans, and symptoms include fever, headache, chills, weakness or swollen lymph nodes. In the case of septicemic plague, patients can experience bleeding and their skin could turn black. Pneumonic plague includes shortness of breath, chest pain, cough and sometimes bloody mucous.
Plague can be treated with antibiotics, and patients have a better chance of a full recovery if they seek treatment early.
© 2018 CBS Interactive Inc. All Rights Reserved.