K9 Joker cleared to return to duty with Bradley Sheriff's Office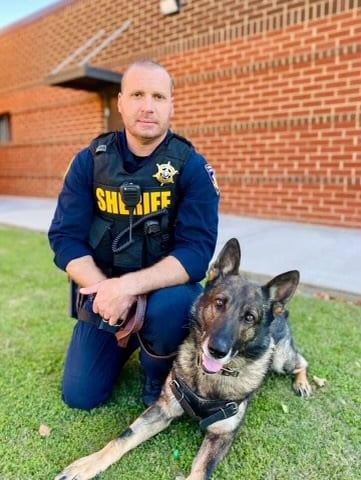 CLEVELAND, Tennessee (WDEF) – The police dog that was shot in the line of duty back in September has been cleared to return to work. K9 Joker was shot in the face by a fleeing suspect on September 22. But Bradley County Sheriff's officials say he has shown dramatic improvement over the last several weeks.
His muzzle and deeding tube have been removed and his jaw is now stabilized.
Joker is still on a soft diet and will have some restrictions. But he is cleared to resume tracking.
In a statement, the Sheriff's Office says "K9 Joker has shown great interest in continuing to use his skills as a Narcotics and Tracking K9 and we wish him more years of success for as long as he is comfortably able to do so."
But even if his career is quiet from this point on, we'll hear Joker's name again in 2022 since a bill pending in the Tennessee legislature bears his name.
If passed, it would toughen the penalties for harming a police dog on duty.