Here is how the local Covid cases stack up to previous waves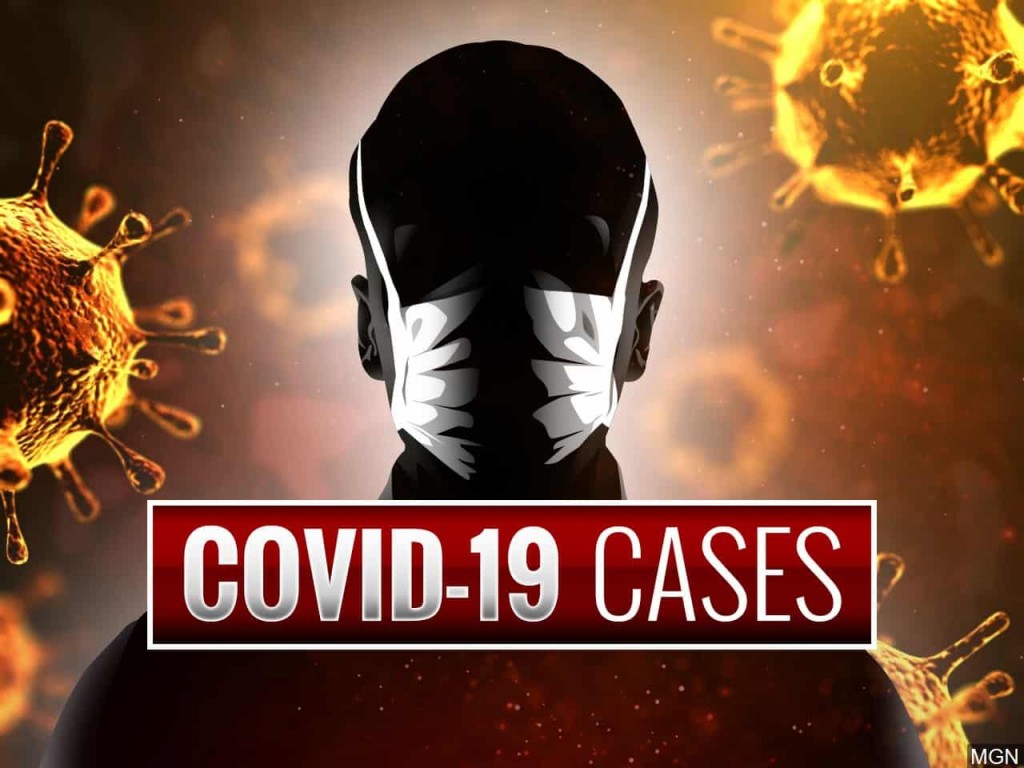 CHATTANOOGA (WDEF) – The Hamilton County Health Department reports 245 new cases of COVID-19 on Wednesday.
That is the most here since January 13th.
The number of local Covid hospitalizations has also topped 100 again (115).
As you can see from the chart, we're approaching last summer's peak, but still just half of last winter's all-time highs.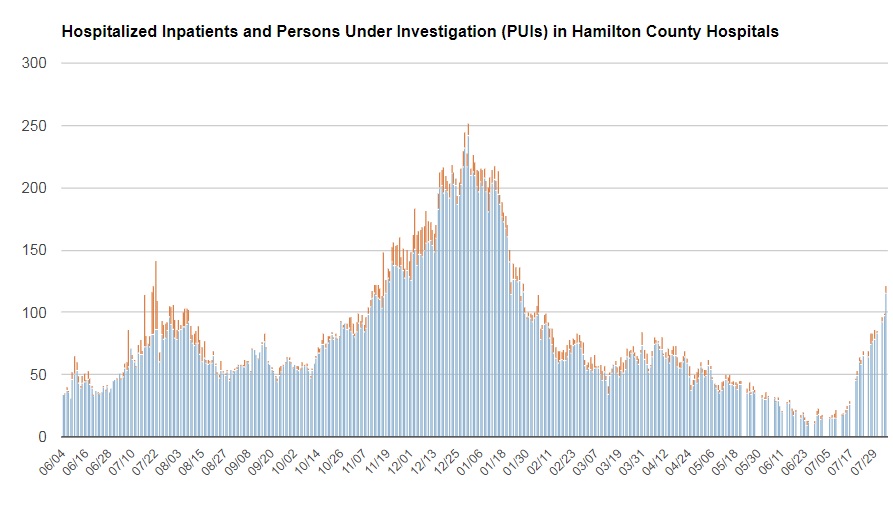 ATLANTA (AP) – COVID-19 infections and hospitalizations continue to rise rapidly in Georgia, with some hospitals voicing concern as they fill with patients infected with the virus. Georgia's seven-day average has risen above 4,000 cases on Tuesday, almost 11 times higher than when cases bottomed out in late June. Hospitalizations are also continuing their rapid increase, climbing above 2,600 statewide on Tuesday. Statewide, 26 hospitals report they were turning away all patients or new intensive care patients. Douglas County is the latest school district to announce it will require masks in all its schools. Mask mandates now cover more than a third of Georgia's 1.7 million public school students.
MEMPHIS, Tenn. (AP) – Officials in Tennessee's most populous county are reporting more than 4,380 active cases of COVID-19, with a quarter of those being seen in children as schools prepare to resume classes next week. Shelby County has seen a significant increase in coronavirus cases in July and August. The county health department reported a seven-day rolling average of 447 newly-reported cases per day. Health officials say that among 4,383 active cases, 1,051 are among people under 18. Le Bonheur Children's Hospital in Memphis reported two deaths among child patients this week. Shelby County Schools starts classes Monday.
MONTGOMERY, Ala. (AP) – Alabama Attorney General Steve Marshall's office said a college's plan to reimburse $500 to vaccinated students likely runs against a new state law banning so-called vaccine passports. Birmingham Southern College said all students would be required to undergo regular testing at a cost of $500 but that vaccinated students could get their money back. Vaccine mandates have become tricky territory as colleges and other institutions try to enact safety measures, and Republican states try to limit, or ban, mandates that they say infringe on personal liberty and choice.