Much Anticipated Peach Cobbler Factory Hosts Grand Opening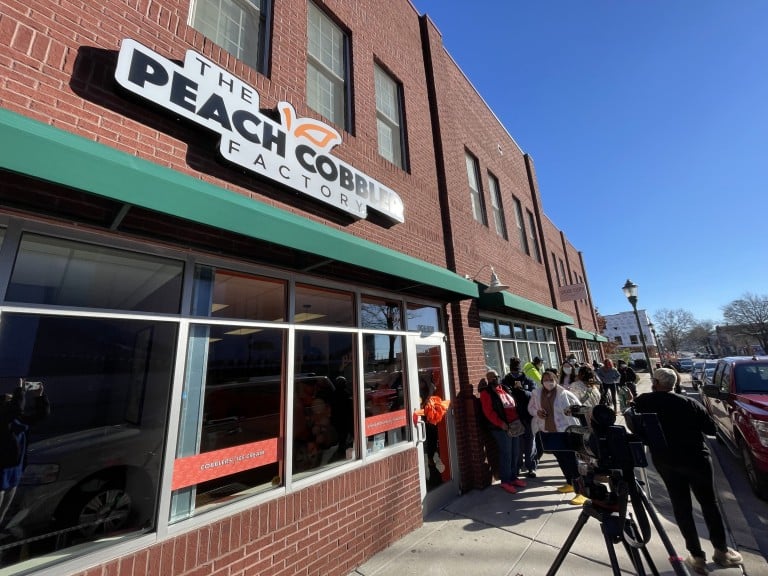 Chattanooga, TN (WDEF): Today is the grand opening of the Peach Cobbler Factory.
Located on 301 East MLK Boulevard, it is the 7th open location to date in four states.
The first Peach Cobbler Factory started up in Nashville.
They currently have agreements for fifty more locations in 12 states in the works.
The restaurant sells different flavors of cobbler and banana pudding.
There were dozens of people celebrating its ribbon cutting today.
Gregory George, Partner and Chief of Positivity at Peach Cobbler Factory  says,"People can't go anywhere in Chattanooga to get 12 flavors of cobbler. People can't get a stuffed cobbler cinnamon roll or our sweet peachy tea. So, this is going to be a very, very popular business in the community."
The Peach Cobbler Factory will be open until 8 PM tonight.