Narrow escape as 3 Power Poles fall at East Lake Courts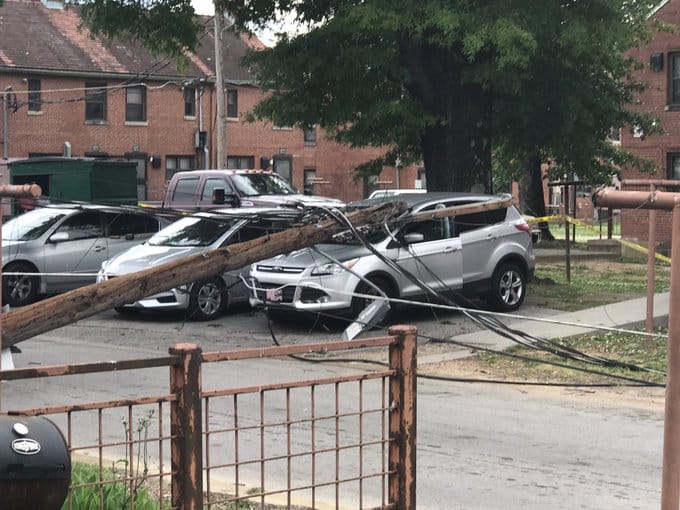 CHATTANOOGA (WDEF) – There is a strange clean up going on now at the East Lake Courts.
Three separate power poles collapsed this afternoon.
One fell onto a car at the housing development.
Luckily, no one was hurt, but neighbors say a woman had just gotten out of the car that was hit.
The incident wasn't caused by a crash.
EPB officials say one just fell, dragging down the other two.
The Chattanooga Housing Authority owns the poles.