News 12 Then: The re-naming of Ninth Street to Martin Luther King
CHATTANOOGA (WDEF) Martin Luther King Boulevard is a lot older than the Civil Rights leader it was named after.
It was first called Ninth Street, part of the original grid that began with first street at the river and moved south towards Georgia.
Ninth also gave the community that sprang up around it the nickname "The Big Nine."
Ninth was the center of African American culture in Chattanooga during segregation.
The Big Nine was the center of a nightclub district that rivaled Beale Street in Memphis and Sweet Auburn in Atlanta.
It gave Bessie Smith her musical inspiration and later the home to the cultural center built in her name.
But in the 1980s, leaders thought it was a time for a change in Chattanooga.
Discussion began on re-naming it for the Reverend Martin Luther King, Junior.
But the move didn't come without some controversy.
In 1992, reporter Stephen Ruf interviewed George Key about the "behind the scenes" story on the birth of MLK Boulevard.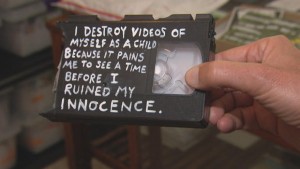 One of the last legendary nightspots from The Big Nine, The Whole Note, was gutted by fire on Thursday night.