Police charge adult caregiver with sexual battery of a minor
CHATTANOOGA (WDEF) – Chattanooga Police have arrested a suspect in a sexual battery case against a juvenile.
Police got the complaint a month ago about an incident at 1914 Vance Avenue.
Investigators have charged 35 year old Randi Duarte with Sexual Battery by an Authority Figure, Coercion of a Witness and Tampering with Evidence.
She was arrested in Whitfield County and will be brought back to Hamilton County for prosecution.
The facility at Vance Avenue is one of the old Tennessee Temple Dormitories and is the address for the Baptiste Group ministry that has been housing immigrant children.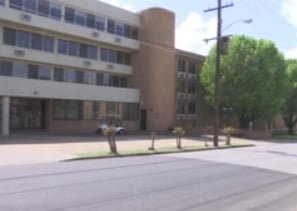 Several politicians have talked about an investigation into a sexual battery case involving an immigrant child. That involved a staff member kissing an underage person in their care.
District Attorney General Neil Pinkston said last week, "We will be working with CPD and will vigorously prosecute any state crimes that are uncovered by the investigation."
Police do say that the victim in this case is a 16 year old male who ran away from the facility a couple of weeks after the alleged incident.
They say he has since been found, safe with his family in Guatamala.