Rape suspect had different aliases; identifed by immigration officials
CHATTANOOGA, Tennessee(WDEF) – One of two suspects in a gang rape case in Chattanooga has now been properly identified.
Friday morning when two rape suspects were taken into custody, the male suspect was originally identified as Adil Gonzalez. News 12 has learned the suspects true identity is Carlos Mota-Velez, 28.
Mota-Velez was identified by immigration officers who spent a great deal of time figuring out his true identity.
According to law enforcement, Mota-Velez also goes by the name Salvador..
Last Friday morning, Chattanooga police were dispatched to a home in the 3800 block of Kirkland Avenue in reference to an alleged rape.
Mota-Velez and his girlfriend Floridalma Gomez are both facing rape charges after police say the two gang raped one of Gomez's relatives while she was trying to sleep.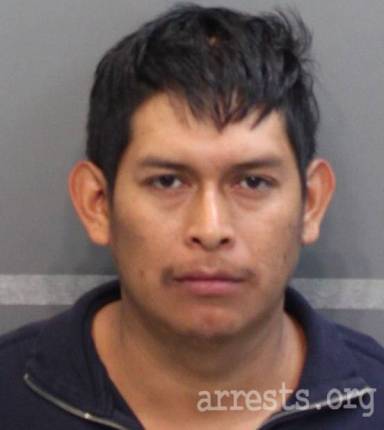 Both suspects are each being held on a $100,000 bond.
Both suspects told police they were intoxicated.
According to the arrest affidavit, Mota-Velez told police he was so intoxicated that he didn't remember anything.