Rep. Mike Carter apologizes for comment to black lawmaker
NASHVILLE (WDEF) – A lawmaker from Ooltewah has apologized to a colleague on Monday night for a remark he made earlier in the day.
Rep. Mike Carter made the comment directed toward Rep. Joe Towns from Memphis during a committee meeting.
Rep. Towns did not hear it at the time because he was speaking.
But it involved fried chicken.
"He's getting the secret formula to Kentucky Fried Chicken .. he's pretty concentrated on that." "Let's let him get the recipe and we'll come back to him."
Monday night, an emotional Carter told Towns "I made an inappropriate and deeply regretful comment that hurt my friend Joe's feelings."
Rep. Carter said it was an off-hand try at a joke.
The two hugged on the House floor.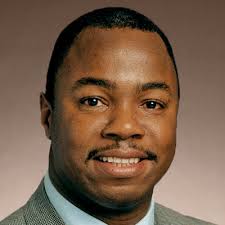 Rep. Towns accepted his apology, but said the incident is not over.
"Carter is smart. He's been around for a long time… And I would think he would know better."
He says the apology is a good start, but he expects the Republican to take action against systemic racism.
For his part, the Ooltewah lawmaker says he will now work with black lawmakers to make racial reconciliation happen.