Rhea County Sheriff's Office Say Man has been Missing since Monday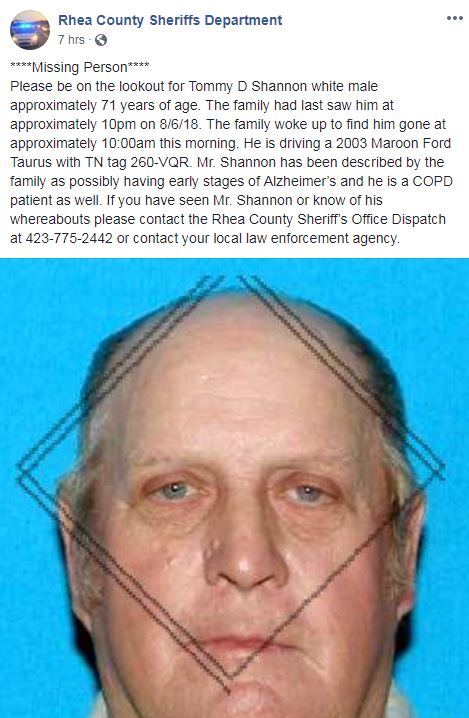 A man has been missing in Rhea County since Monday, August 6th, 2018.
The Rhea County Sheriff's Department posted this on their Facebook page on Tuesday.
They are looking for a 71 year old Caucasian male named Tommy D. Shannon. He was last seen on Monday night. His family did not realize that he was missing util 10 am on Tuesday morning.
Tommy D. Shannon is being described by his family as possibly having Alzheimer's. His family also reached out to News 12 Now and told us that Tommy may be without his insulin right now.
If you have any information on Shannon's whereabouts, contact the Rhea County Sheriff's office.
Their number is 423.775.2442. You can also contact your local law enforcement agency.