Richard Hardy's Bailey Henley teaches kindergarteners to Recycle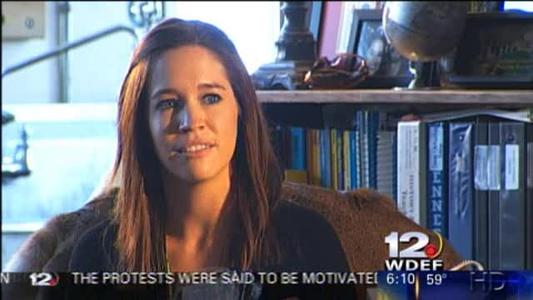 Kindergarten is the first introduction to structured learning for many children…
In addition to the ABCs one special Richard Hardy Memorial teacher makes sure her kindergarteners learn to be eco-friendly.
Bailey Henley is this week's Golden Apple Award Winner.
Walk into the infectious energy of Bailey Henley's kindergarten class and it won't take long 'til you're smiling.
The six year veteran teacher keeps everybody involved and having a good time.
Ms. Henley says, "Your problems are left at the door. You walk in and you know your day is fun."
Ms. Henley says moving, dancing, and signing helps her kids form connections so they remember their lessons.
But it's the lessons past the norm that has one Richard Hardy parent really taking notice.
Maggie Watters reads from her Golden Apple nomination letter, "Ms. Henley has got to be the best kindergarten teacher that I have ever seen."
Maggie's daughter Josslin loves Ms. Henley's class.
Maggie says her 6 year old is excited to go to school every day and always comes home learning something new…. Including to recycle, "You have a plastic bottle or you empty out a cereal box and they say put that… You know that can be recycled. You know, it makes you feel really good."
Ms. Henley helped spearhead Richard Hardy's recycling program. The school now has bins for paper and even for plastic bottles.
Ms. Henley says, "I'm hopefully a good role model and can show them the way to be a good person, a good citizen through just everyday interactions…"
Ms. Henley says it's one more step in helping her kids grow.
She prefers unconventional teaching methods and believes each child can help the next one learn, "I do think that I can somewhat change the world…"