Rossville Middle School's Suzan Bradford reaches her students with song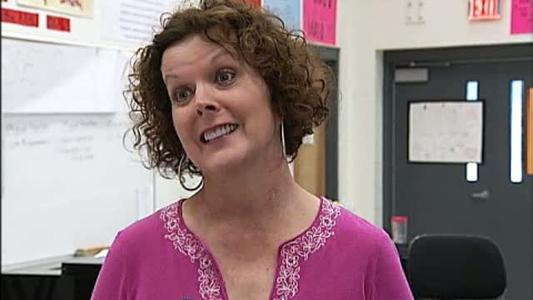 Middle School isn't always easy…
But the kids at Rossville Middle School say thanks to one special teacher they have a safe haven filled with music where they can leave their problems behind.
Suzan Bradford is this weeks Golden Apple Award winner.
In Suzan Bradford's choral class everyone knows their part. Her 7th graders sing, "Shalom to you my friend…"
For more than 30 years the choral director has filled her students with song.
She's taught from kindergarten to college and everywhere in between, but says when she found Rossville Middle School she knew she'd found her home, "It's just something I'm addicted to!"
Her kids love it too!
7th grader Dakota Carter reads from his Golden Apple nomination letter, "She teaches us life long lessons while singing and having fun."
Dakota says everyone looks forward to coming to Ms. Bradford's class.
He says she greets each student with a hug and a smile and no matter what your worry… Her music and positive energy will melt it away, "I guess its like you just come into a room that's bright, all these posters around us and it helps you, reassures you… You have a good time."
But she doesn't do it without discipline.
Every member of Ms. Bradford's choir stands ready to sing and keeps their eyes trained on the director.
She says she loves her middle schoolers and wants to ease them through early adolescence, "You can't help but love them and just want to hold them in your arms and make them feel better."
Bradford says singing soothes the soul and she uses it to reach her students, "My goal is to touch their lives and to show them that they matter…"