Serial killer confesses to 90 killings, including Chattanooga victim
UPDATE: Other reports that the GBI ruled out a Jane Doe case by DNA matching is somewhat misleading. Sheriff Cross says that involved a 1988 case. The 1981 remains are still being checked out.
_____
UPDATE: Dade County Sheriff Ray Cross will talk more about this case on Thursday. He says there were remains found in Dade County in 1981 that could be related to this case.
_____
ODESSA, Texas (WDEF) – One of the dozens of alleged murder victims of Samuel Little is from Chattanooga.
78 year old Samuel Little is already serving multiple life terms for murder in Texas.
But he has now confessed to 90 murders across the country between 1970 and 2005.
One of them is the murder of a woman from Chattanooga between 1980 or 81.
Little describes her as a black female between 25 and 30.
He says he met her in Chattanooga and then killed her in Dade County.
The FBI has matched the confession to a missing woman report at the time.
Little says he preyed on women who were in trouble, usually prostitutes or drug addicts.
He also has confessed to killing victims in Knoxville, Memphis and Atlanta.
Little is from Ohio, but spent his adult life wandering the country.
He was convicted of beating, strangling and dumping the bodies of three women.
Earlier this year, he gave details to a Texas Ranger that he seems to trust.
An FBI analyst says "Over the course of that interview in May, "he went through city and state and gave Ranger Holland the number of people he killed in each place. Jackson, Mississippi—one; Cincinnati, Ohio—one; Phoenix, Arizona—three; Las Vegas, Nevada—one."
So far, authorities have confirmed about a third of the cases.
Here is a map of Little's confessions.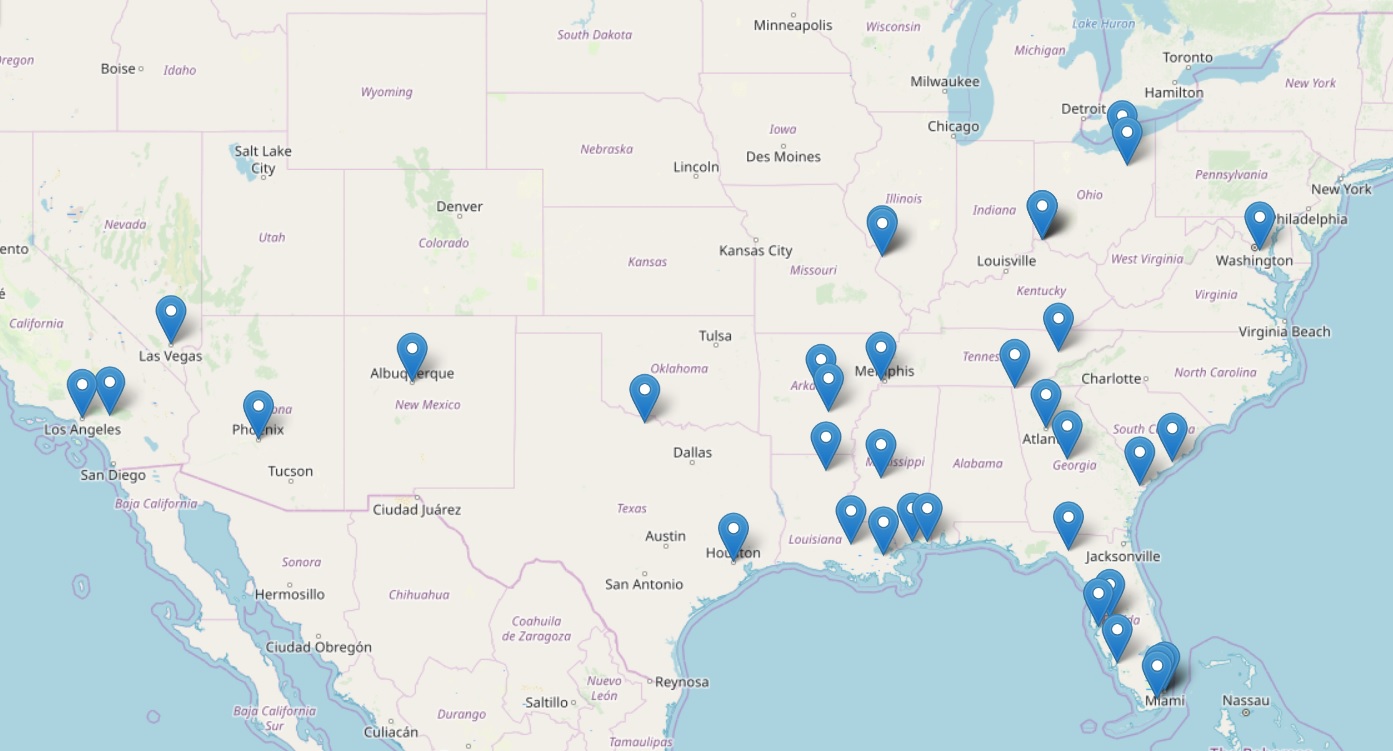 Here is the story on the possible case in Memphis.