These are the slowest selling vehicles now in Chattanooga
CHATTANOOGA (WDEF) – The latest study by iSeeCars compares how long it is taking for both new and used cars to sell right now in Chattanooga.
The idea is that the slower moving vehicles are an opportunity to drive a harder bargain with sellers.
They found that of the vehicles on lots in January the average sale time was 42.4 days for new cars and 40.3 for used in Chattanooga.
But the slowest moving vehicles are not off brand or low selling vehicles.
Their analysis found your best chance for striking a deal is on a new Nissan Sentra or a used Toyota Rav4.
Slowest- Selling New and Used Vehicles in Chattanooga,TN
New Cars
Used Cars
Rank
Vehicle
Days to Sell (Avg.)
Vehicle
Days to Sell (Avg.)
1
Nissan Sentra
110.1
Toyota RAV4
64.3
2
Hyundai Tucson
86.4
Kia Soul
59.9
3
Nissan Rogue
85.3
Toyota Highlander
53
4
Nissan Kicks
69
Ford Escape
51.3
5
Kia Rio
64.2
Toyota Corolla
46.8
Chattanooga,TN Averages
42.4
40.3
Nationally, the fastest selling are luxury vehicles.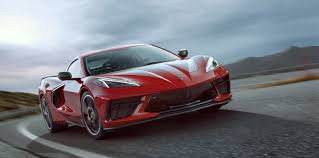 A new Chevy Corvette sells in just 10 days.
A used Hyndai Palisade moves in 26 days.
You can see the full report, here.