Spring City set up GoFundMe for recovery after weekend flooding
SPRING CITY, Tennessee (WDEF) – Spring City officials are trying to clean up after a weekend of flooding on the Piney River.
The most dramatic visual was the gas station holding tanks sailing down the river.
At least four were washed away, but have been recovered on Monday.
Several residents were evacuated and the downtown area flooded.
Veterans Park and the Nature Park have been closed as well.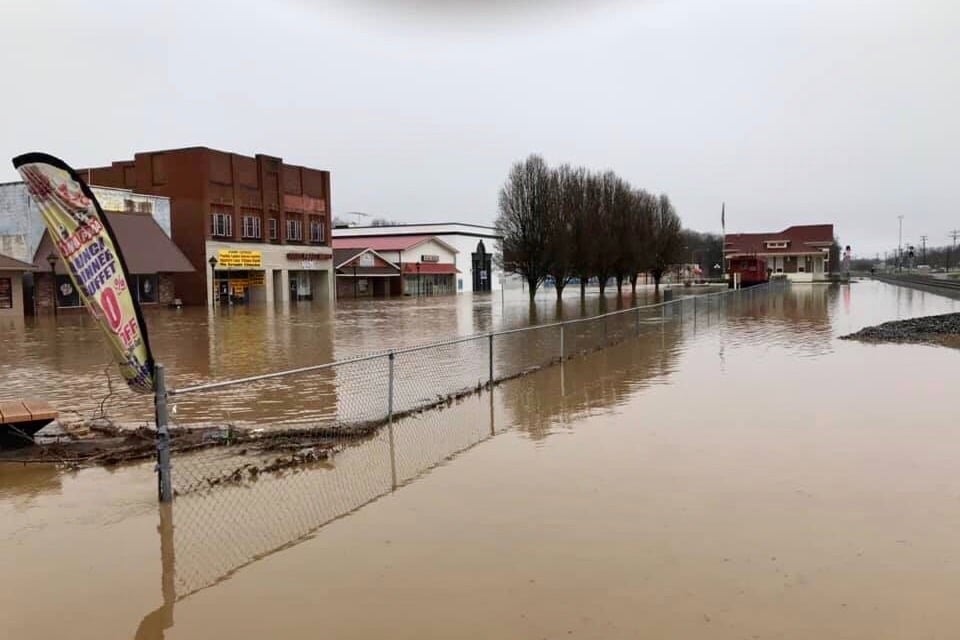 We talked to one resident today about how bad it got.
"The floods really bad..up really high. like up to my knees…we had to evacuate and stuff..the town over there was evacuated….over..there up really high."
On Monday, the Spring City Chamber of Commerce set up a GoFundMe campaign for recovery.
They set a goal of $25,000.
"Due to recent flooding and wide spread devastation, we are setting up an account to help anyone in Spring City that was affected by the flood waters. All fundswill be distributed at a later time to businesses and residents in the Spring City area that need assistance in rebuilding and cleanup. An account has been set up at Community National Bank if you would prefer to donate that way. Thank you for helping Spring City rebuild and come back stronger."