UPDATE: Fire at Steve Ray's Midnite Oil Put Out
OOLTEWAH, Tenn. (WDEF) – A fire erupted this morning at Steve Ray's Midnite Oil in Ooltewah.
Just before 10:30 Thursday morning, people along Lee Highway in Ooltewah say they heard an explosion at Steve Ray's Midnite Oil.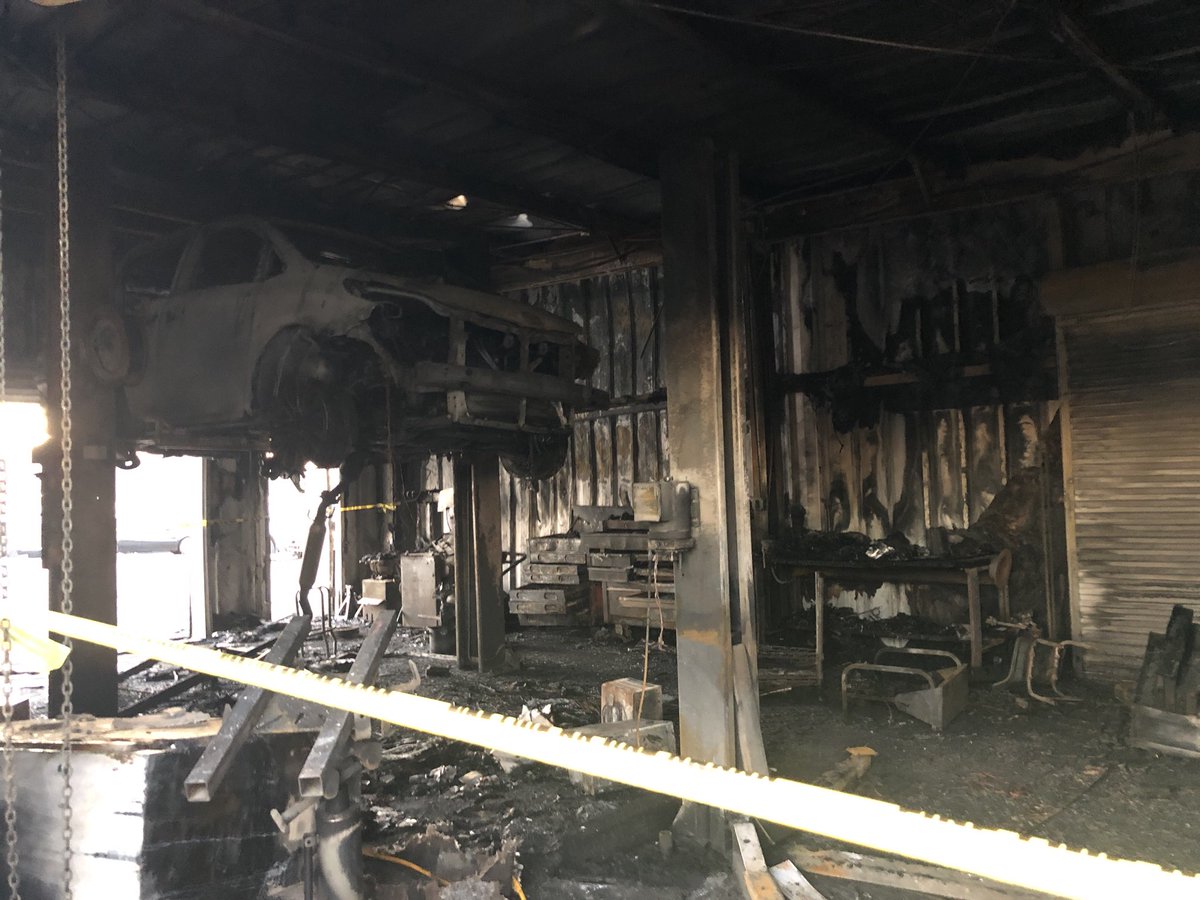 The owner says he heard his employees yelling for help. Steve Ray and another employee grabbed fire extinguishers to try to put it out.
Ray says, "The flames were so intense, I've never seen anything so intense. I really haven't. And they spread quickly."
Steve Ray told fire officials that his employees were draining a gas tank. Although they thought the room had enough ventilation to keep the fumes from building up, the fumes found an ignition source and the fire erupted. A car in the shop and went up in flames with the building.
"The two in the front are fine. The front of the building.. you wouldn't even know it was a fire," says Ray.
Heavy black smoke could be seen from the TDOT camera and from nearby businesses. A viewer sent in this video as they were passing by.
Steve Ray and Bruce Garner from the Chattanooga Fire Department both highly praise Tri-Community Fire Department for their speedy response.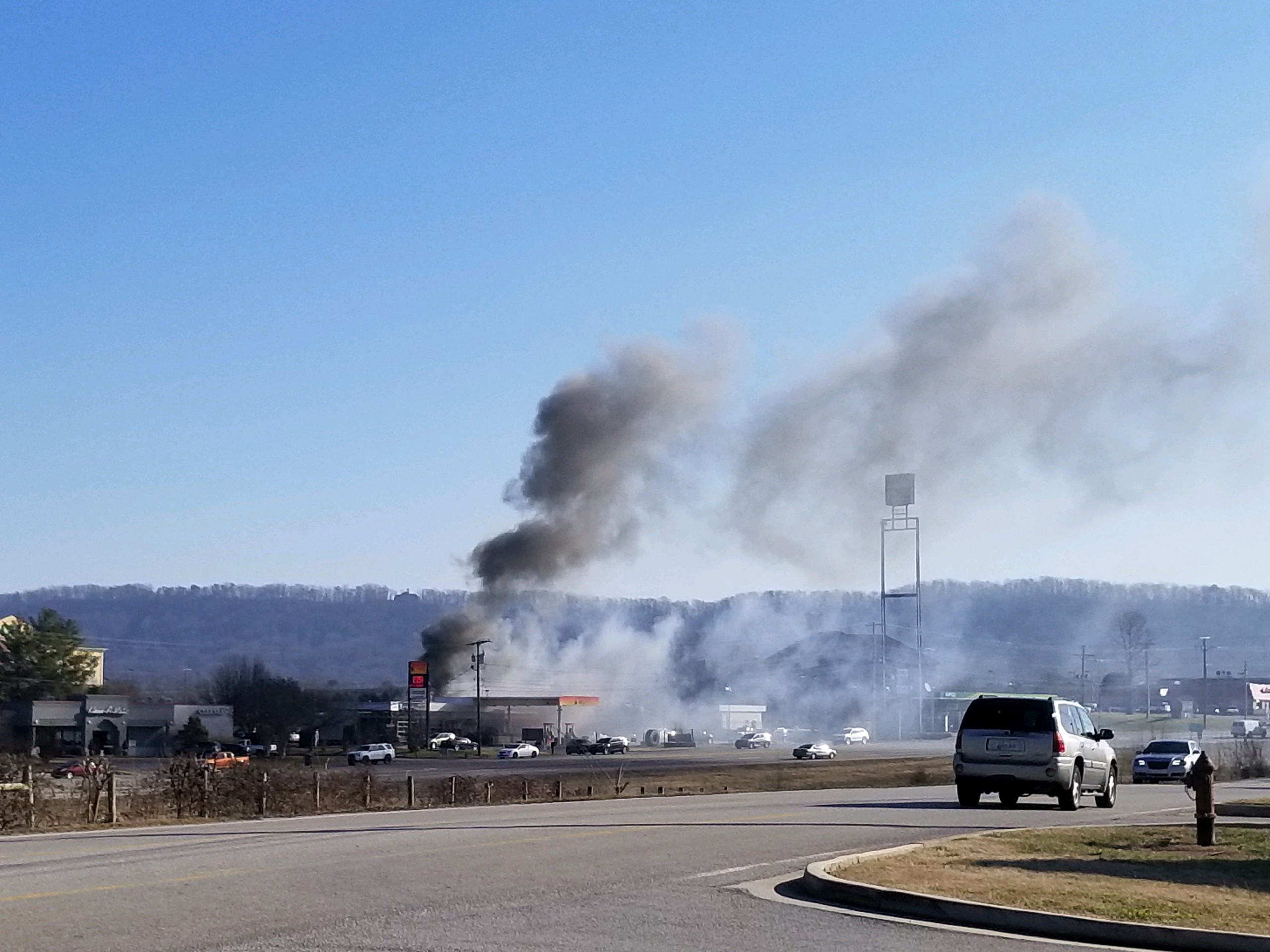 Ray praised the first responders saying, "The fire department got here so quickly Tri-Community did a great job Chattanooga was right behind them. They came in here and knew exactly what they were doing and they saved the entire building."
The building is valued at $1.5 million, and the fire caused $300,000 in damage.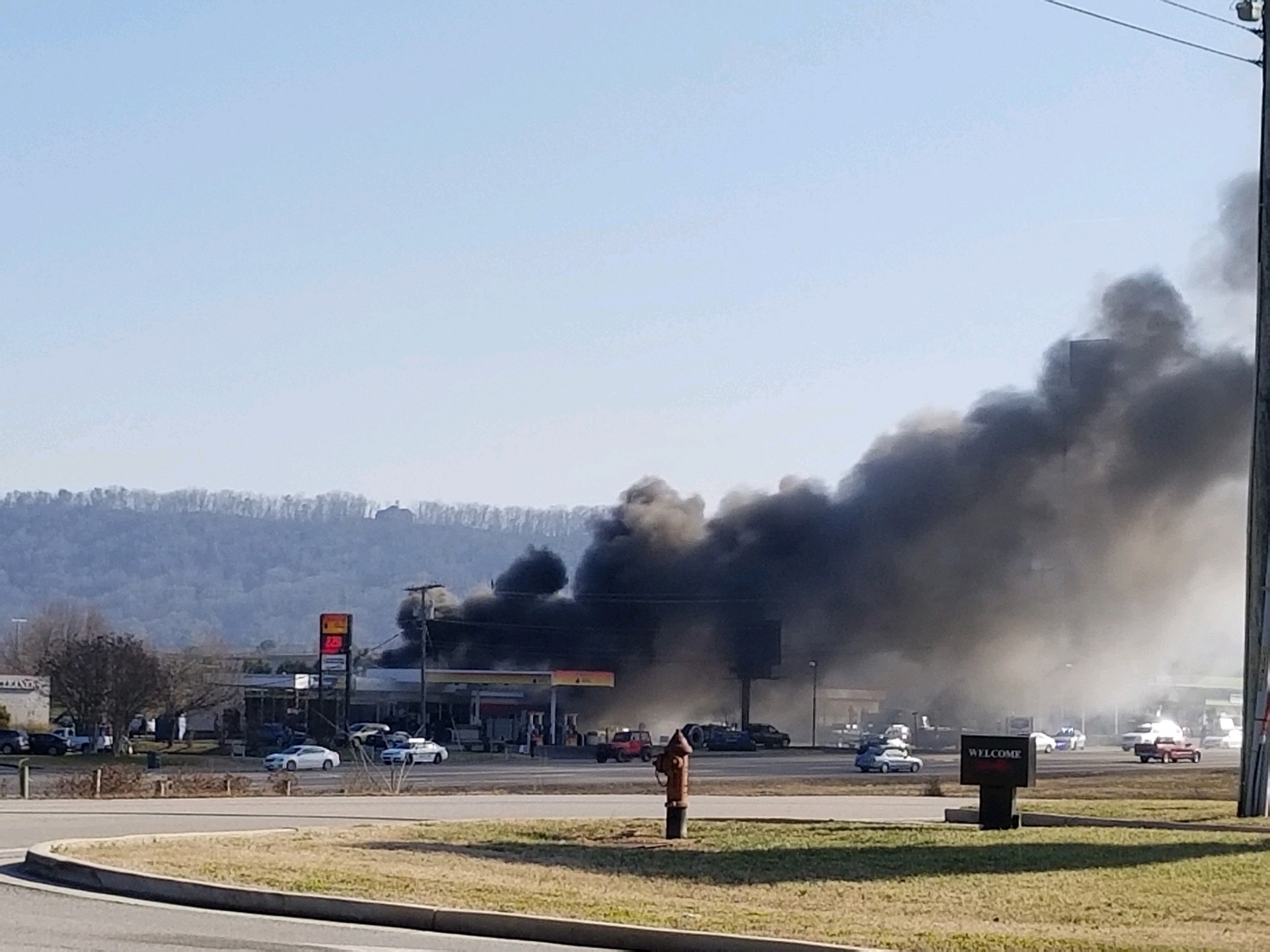 Bruce Garner with the Chattanooga Fire Department says, "It looked like Steve Ray took it in stride he was there when the fire broke out so he knows what happened."
Garner says, "He has a good attitude and that is nobody was hurt and we agree with that. Damage can be repaired, he's insured, but we were just grateful, and so are we, that none of his employees were hurt."
The Tri-Communities Fire Department was the first to respond and put out the fire quickly. No injuries were reported.
A closer look at the damage. @wdefnews12
Full story here: https://t.co/S8hYKB6OPT pic.twitter.com/CPIWRXeMHm

— Amber Worthy (@AWorthyNews) February 8, 2018
Wrapping up a fire with Tri-Com Fire Dept at service Station on Lee Hwy. Fire's out. No injuries. #ChattFire pic.twitter.com/zb7ucMb1hb

— Chattanooga FireDept (@ChattFireDept) February 8, 2018
Steve Ray's Midnight Oil Service Station in Ooltewah is on fire. Crews are responding to the incident.
.@ChattFireDept on scene of a fire at Midnite Oil on Lee Hwy. Smoke is coming out of the Auto Service building. @wdefnews12 pic.twitter.com/l7mjisDSyB

— Amber Worthy (@AWorthyNews) February 8, 2018