TAW: Don't Neglect your Pipes During Cold Weather Season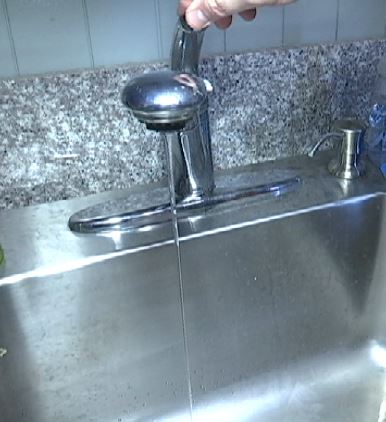 Chattanooga, TN (WDEF): Now that the cold temperatures are upon us, it's important to remember about your pipes!
The last thing anyone wants to deal with is frozen or broken water pipes during the winter.
The Tennessee American Water is offering tips on how to prevent your pipes from freezing when the temperature is expected to be at or below freezing.
The Tennessee American Water says to allow a small trickle of water to run from the faucet.
And, open cabinet doors to expose pipes to warmer room temperatures to prevent pipes from freezing.
Other tips include knowing how to shut off your water and identifying your home's freezing points.
Daphne Kirksey, External Affairs Manager for the Tennessee American Water says, "It's a lot better to take the steps, the really simple steps to prevent your pipes from freezing and potentially bursting once they thaw out. Cause that's going to be really expensive."
IF your pipes do happen to freeze, immediately shut off your water supply.
Then, thaw out the frozen pipe with warm air from a blow dryer or space heater.
After the pipes are thawed, then you can turn your water back on.
For a full list of tips from the Tennessee American Water, head HERE.