Tennessee Comptroller raises questions about the East Ridge Needy Child Fund
EAST RIDGE, Tenn. (WDEF) – State Comptroller Justin P. Wilson thinks East Ridge needs to do a better job documenting what happens to the money raised for their Needy Child Fund.
The Comptroller performs audits of local government.
Now they have questions about last year's Santa's Village run by the East Ridge Fire and Rescue Department.
It was the primary fundraiser for the Needy Child Fund.
But five months after the Village, the comptroller's office called to see what happened to $9,442.26 in cash that was raised.
The next day, East Ridge Fire Chief and former interim city manager Mike Williams deposited the money in the bank 146 days after the event.
He told them that he had forgotten about the cash and had left it in a safe in his city vehicle.
Williams did deposit checks from the fund in January and February.
And he was able to produce the cash.
Comptroller investigators also questioned missing vendor contracts, inappropriate cash disbursements, no documentation of credit card transactions and no records of items purchased for resale at Santa's Village.
"Sound public policy dictates the importance of separating money handling responsibilities between more than one person," said Comptroller Justin P. Wilson. "When multiple people are involved in this process, it reduces the chance of error or unauthorized activity."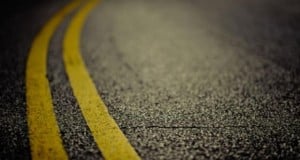 The report does not make any criminal accusations.
And the city stresses that in their response to the Comptrollers report.
They say they welcome the report and are already taking action on the issues.
Here is their full response:

• The City of East Ridge welcomes the audit and findings of the Tennessee State Comptroller regarding the Needy Child Fund.
• The Needy Child Fund is a well-known, respected effort by employees to help less fortunate citizens in East Ridge, especially around the Christmas season.
• The audit found no intentional wrongdoing by any employee of East Ridge.
• City Manager J. Scott Miller and the City Council have already taken the necessary steps to address audit findings. Those corrections are:
o Creating a separate, non-profit 501-C (3) organization to oversee the fund with an independent board. A filing has already been submitted to the state and four local board members have already been identified.
o In June 2016, the City adopted and implemented uniform accounting systems and internal controls as required by state law. The East Ridge Internal Control Manual has already been discussed with all appropriate departments inside City government. These internal control standards are currently being followed by all City departments.
The Internal Control Manual addresses how to properly document and deposit funds, provide receipts, prepare rental contracts, make disbursements and maintain inventory.
o The new 501-C (3) organization will create separation of the Needy Child Fund from the City and its employees. As soon as the organization is fully formed, it will develop a new mission statement that describes it purpose and use of collected funds.
• This year, items purchased by the fund will help more than 50 needy children in East Ridge. Items purchased include toys, clothing, diapers, car seats and hygiene items. Other money was spent on the logistical needs of producing the Santa Village (i.e. tents, decorations) as well as purchasing items for resale such as Christmas ornaments and an assortment of Christmas toys. In one case, nearly $4,000 was spent to meet an urgent medical need for one family.
The Needy Child Fund identifies needy families though an application process, Facebook and word of mouth. Applications are sent to local school guidance counselors, who are in the best position to identify need families. All applicants are evaluated and, if needed, a home visit is done to verify the need.
• "The Needy Child Fund is an institution in East Ridge that has met many urgent needs for our citizens over the decades it has been in existence," said East Ridge Mayor Brent Lambert. "We look forward to making the Needy Child Fund even more successful in the years ahead."
• "Our goal is to operate all departments in the City of East Ridge as efficient as efficiently as possible, and we will do that," said City Manager J. Scott Miller.