Troopers looking for suspect who caused crash outside their headquarters
UPDATE:
The Tennessee Highway Patrol and Chattanooga Police have identified a person on interest in the crash this morning.
They would like to talk to Ryan Gage Williams.
If you have information on how to find him, please contact THP at 423-954-2130 or Chattanooga Police at 423-698-2525 or on the app.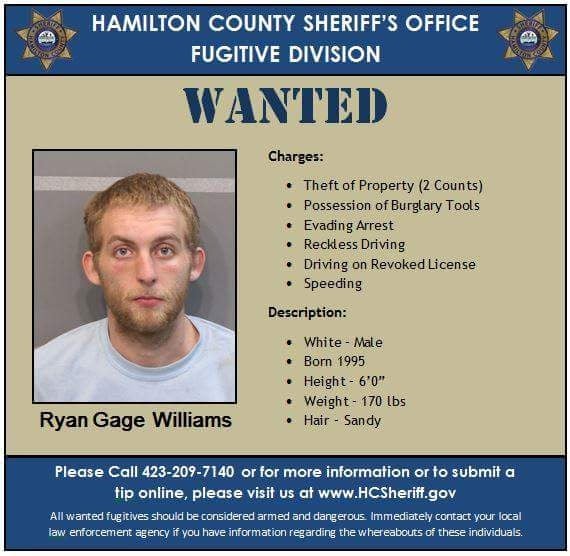 ____
CHATTANOOGA (WDEF) – The Tennessee Highway Patrol is still searching for the man suspected of causing a crash outside patrol headquarters this morning.
It happened on Kelly's Ferry Road around 9 AM.
Troopers say the driver of a black Mercedes was heading east at a high rate of speed when a dump truck tried to pull onto the road.
The Mercedes avoided the truck but then hit another car head-on, which cause two other vehicles to wreck.
There were six people in the other cars, who were all treated at the scene.
The Mercedes ended up crashing into the flag pole at the trooper headquarters.
Then the driver jumped out and ran into the woods.
If you have any information on the suspect, please contact the Tennessee Highway Patrol at (800) 305-2201.