Traveling During COVID19 From a Travel Advisor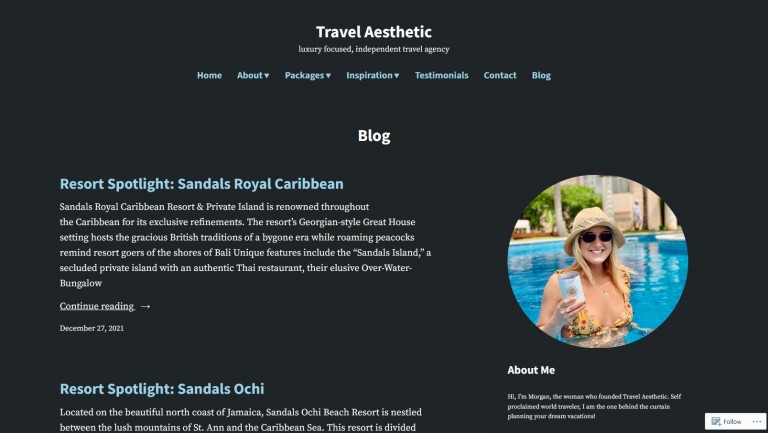 Tennessee Valley, TN (WDEF): Having a travel adviser is more important now than ever before.
"I did have clients that I had to reschedule yesterday. They tested positive for COVID in the states….They both had full coverage insurance on their booking, so we were able to move them no cost to them to dates in March."
Morgan Murphy a Travel Advisor who opened up her own agency, Travel Aesthetics, just a few months prior to the beginning of the COVID19 pandemic says travel insurance is so important nowadays, she does not quote packages without them.
"If you test positive in destination and you have to pay that quarantine out of pocket at an all inclusive resort, it can get pretty high, so you definitely want to have that insurance. If your flights get cancelled, and you have to change flights, you want that insurance. If your bags get lost with all the craziness that's going on, you want that insurance."
COVID-19 continues to impact travelers, but also travel agents.
Murphy says travel advisors can help guide others when visiting foreign countries and book them with reputable brands.
"There's so many different regulations and all the countries have different ones, and they really can change just on a dime. So, that is probably the single most, biggest change to planning travel is dealing with those requirements."
The CDC most recently cut the isolation period for COVID19 from ten days to five days,.
Murphy says a shorter isolation period could be make people more comfortable about traveling.
Murphy who recently visited Jamaica over Christmas says while there are rules and regulations, it was a positive experience.
"Personally, left the country six times this year. I like to do what I'm selling that way I can definitely speak towards the experience for my clients
For more information on Travel Aesthetics or planning a trip, head HERE.