Trump could ratchet up China trade war "very soon"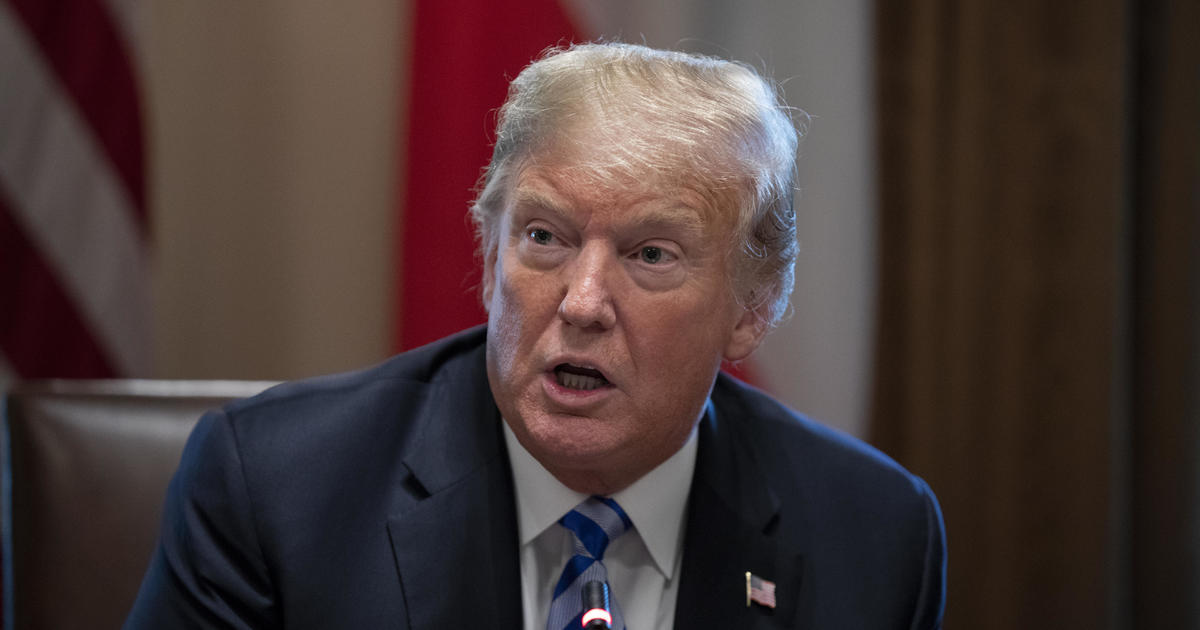 WASHINGTON – President Donald Trump said Friday he could move "very soon" to impose tariffs on an additional $200 billion in imports from China, threatening to escalate a trade fight with the world's second-largest economy.
Mr. Trump told reporters on Air Force One that his plans to slaps taxes of up to 25 percent on Chinese imports would depend on the choices made by that country's leaders.
"To a certain extent it's going to be up to China," he said.
Mr. Trump claims that China's trade policies are unfair, including the widespread practice of requiring foreign companies operating there to share intellectual property. He has pointed to the large U.S. trade deficit — the gap between U.S. imports and exports — with the People's Republic as a sign of that imbalance.
The U.S. trade deficit widened for the second straight month in July, reaching the highest level since February, as imports hit an all-time high. The deficit in goods with China and the European Union set records.
The tariffs would potentially hurt U.S. companies that import everything from handbags to bicycle tires. A public comment period on the import taxes ended Thursday. China has said it's ready to impose retaliatory tariffs on $60 billion of U.S. goods.
The U.S. has already imposed tariffs on $50 billion in Chinese imports, and Beijing punched back with an equal amount.
Levies imposed by China to hit back against that earlier round of tariffs has affected American farmers, who export soybeans, sorghum and other crops to the country. Other retaliatory tariffs have hit consumer products from seafood to wedding tents and cases for firearms.
The Trump administration in July announced a $12 billion emergency aid package to help farmers affected by tariffs.
Mr. Trump also said on Friday that trade talks with Canada are "moving along." The negotiations are part of the administration's efforts to revise the North American Free Trade Agreement. Talks between U.S. and Canadian trade officials broke off last week without a deal.
© 2018 CBS Interactive Inc. All Rights Reserved. This material may not be published, broadcast, rewritten, or redistributed. The Associated Press contributed to this report.