TVA dams help prevent flooding
CHATTANOOGA, Tenn. (WDEF)– If it wasn't for TVA dams, officials say parts of Chattanooga would be under water.
February's rain washed tons of debris into the Tennessee River and in some cases towards TVA's dams. A boathouse crashed into the Great Falls Dam.
"Last month we received 13 inches of rain across a three state area and without those dams there would be tremendous flooding all along the 650 miles of the Tennessee River," said Scott Fielder, with TVA.
This map shows would have happened to Chattanooga if TVA was not here to prevent the flooding.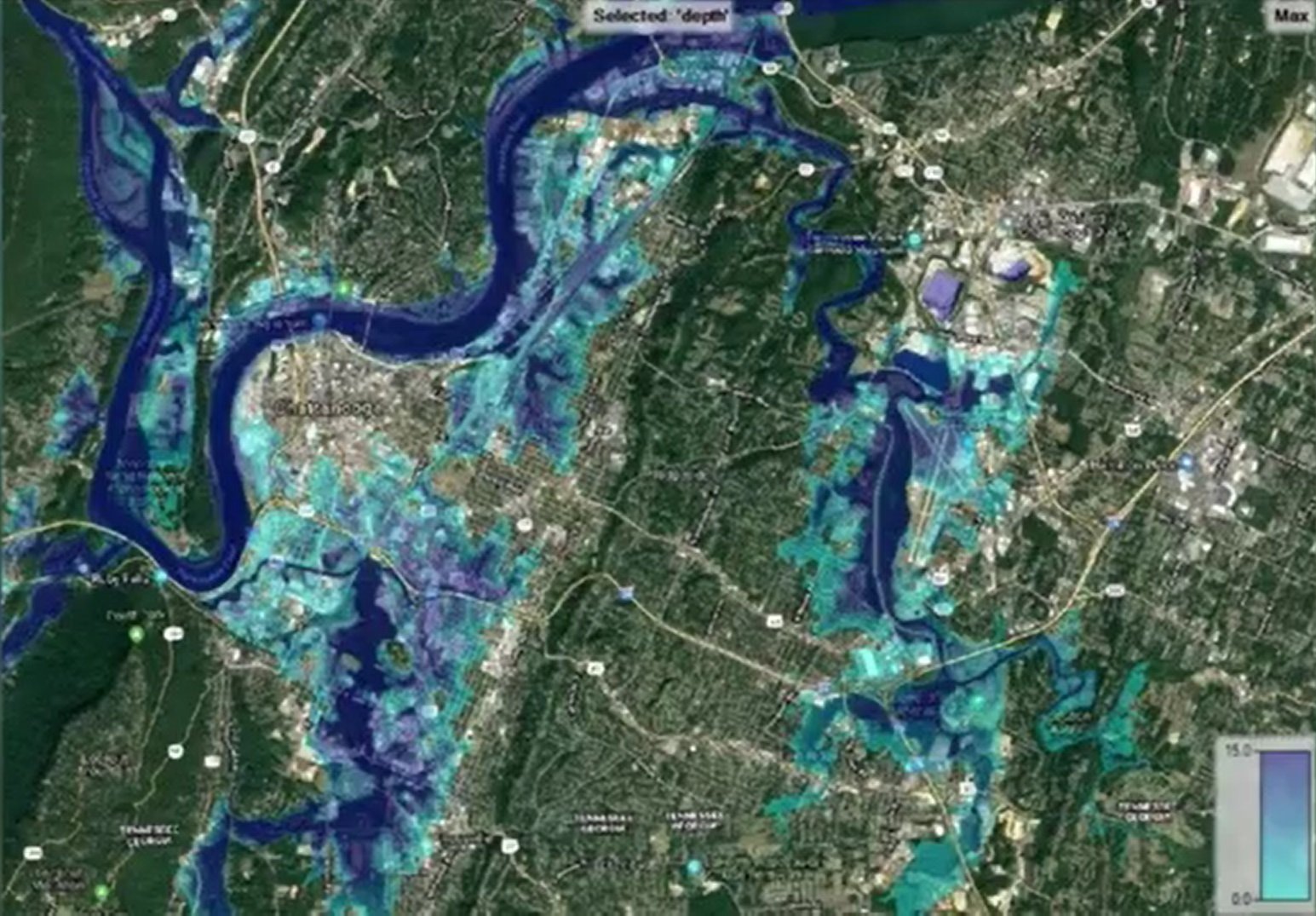 If dams didn't exist, part of the city would be under water.
"Flooding would have been extreme in Chattanooga. We would have seen a 49 foot flood and that means areas of the airport Brainerd Moccasin Bend and areas of Saint Elmo would just be under water. It would be absolutely devastated," Fielder said.
TVA crews prepare for rain.
"In events like this it is almost like going to war with mother nature. Our crews are at the dams, some of them 24/7 sleeping there. We have our river operation center that is updating the forecast every six hours. So that is making sure that everyone is safe, so we can move water through the system safely to prevent flooding and also save lives," Fielder said.
The Tennessee Valley would be a lot different if it wasn't for the TVA dams.
"Not only do they provide power, they provide flood control and navigation. So it allows us to move our goods and services up. It ensures that the people of the Tennessee Valley, Chattanooga here, are not flooded out every year. And it really improves our quality of life," Fielder said.
Since 2010, TVA has spent $400 million on dam safety.