TVA Finishes Winterization Project with Largest Gas Plant Upgrade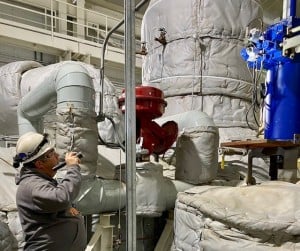 The Tennessee Valley Authority finished its largest gas plant upgrade in history this month.
The upgrade was done at the John Sevier gas plant in northeast Tennessee but benefits all TVA users.
Maintenance included working on combustion turbines, generators, and winterization.
This is a part of TVA's fall outage season to perform maintenance in anticipation of cold, winter days.
TVA says the work they do now to winterize their mechanics helps prevent against major outages like the one Texas had in February.
Scott Brooks, TVA Spokesperson says,"This was our largest, largest outage ever at a natural gas plant, and John Sevier came online back in 2012. And, this was the largest work scope for any TVA combined cycle plant as well. We basically touched every single component at that natural gas plant."