Uber Arrives in Chattanooga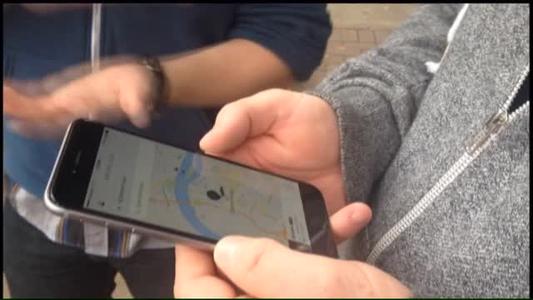 That's the ridesharing app that is sweeping the country.
And today it landed in Chattanooga.
It organizes a network of civilian cab drivers all waiting to give you a ride.
Our James Mahon hopped aboard this afternoon with members of the Lamp Post group.
So I gave in and downloaded Uber.
You put a message out on the app that you need a ride and Uber approved drivers for your area come and pick you up.
"Then the driver has an app in their car as well so that way they can see hey I need a ride and they can show up exactly where I am at they don't have to know the address all your credit card information is stored with in the app"
"To make some money, its easy app just get in and get on the road."
"Right now we are in an Uber cab with Raheem in downtown Chattanooga and we are very excited to be here we are going to Channel 12 and hopefully we get there in one piece"
"Just ready for it, we are really progressive its a great place to be outside but sometimes its just a little too far to get from point a to point b i think Uber is a good supplement for that"
"Free ride and i have to rate and i have to give him five stars"
Ubbering around Chattanooga, James Mahon WDEf News 12
Uber was established in 2009 in San Francisco and is being used across Tennessee and also overseas.
But cities have been banning the service because it avoids regular taxi regulations.