Weather in the Classroom Visits Cleveland Middle School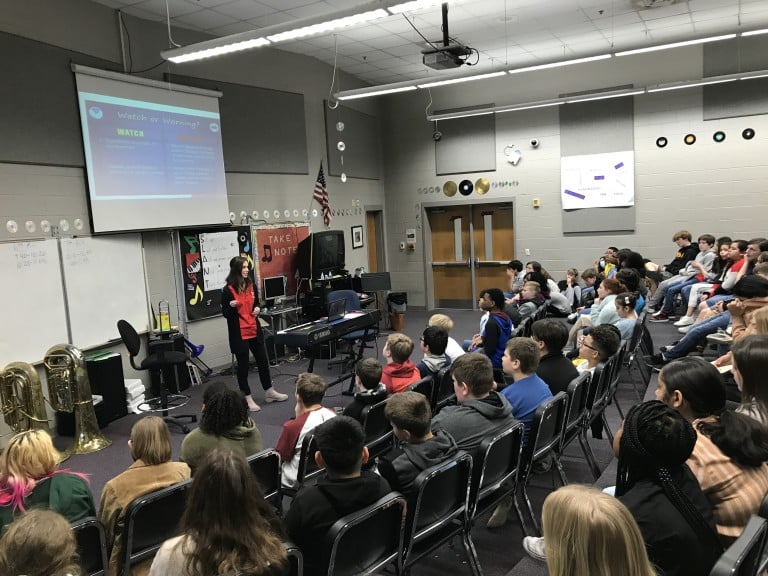 Cleveland, TN (WDEF): Weather in the classroom was on the road today to Cleveland Middle School.
Meteorologist Bekah Birdsall gave two presentations to four hundred middle schools about being a meteorologist.
The sixth grade students have been learning the weather and climate unit.
They had lots of questions about tornadoes and severe weather safety.
The teachers wanted the students to see a real life example of what it takes to be a meteorologist.
Mr. Rodante, Cleveland Middle School Science Teacher says, "We're studying weather and climate. We're studying how to predict the weather looking at maps and graphs. We're looking at isobars and isotherms and introducing air pressure and wind patterns and the Corolios Effect and how that affects temperature here in the Tennessee Valley."
Teachers you can submit a request for our Storm team 12 meteorologists to come to you.
GO TO our website W-D-E-F-DOT-COM and search for weather in the classroom.