I 40 bridge over Mississippi River closed for emergency repairs
MEMPHIS, Tennessee (WDEF) – The I-40 bridge from Memphis to Arkansas has been shutdown after inspectors found a major crack.
It was found by the two-year inspection of the bridge by the state of Arkansas.
When inspectors spotted the crack from the ground Tuesday afternoon, they immediately ordered the closing.
Crews have now found that three plates in the steel beam had separated by a fraction of an inch and a fourth plate had a crack.
The photos released by TDOT on Wednesday look very concerning.
It looks more like a complete break.
TDOT officials today said they don't know how long the bridge will remain closed for repairs, but it could take months.
The M bridge is one of two spans over the Mississippi River in Memphis.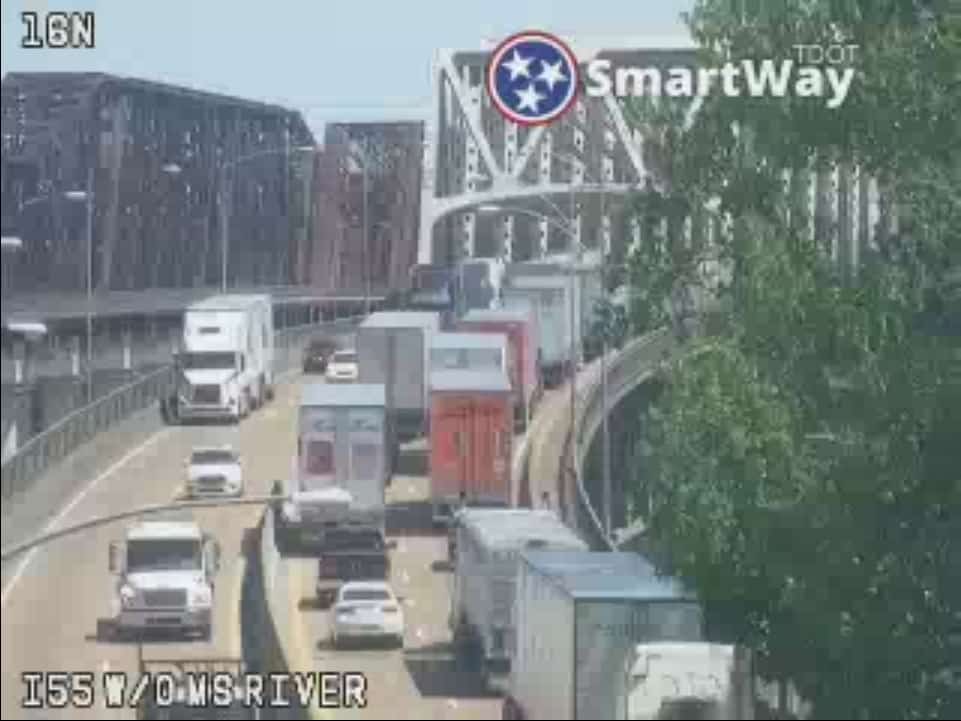 The I-55 bridge to the south will have to bear the brunt of traffic in the meantime. And it was bumper-to-bumper today.
But vehicle traffic isn't the only casualty of the crack.
The Coast Guard has shut down river traffic underneath also.
So far, 16 vessels with a total of 229 barges are now parked along the Mississippi.
The I-40 Bridge opened in 1973.
It carries 37,000 vehicles a day according to the last TDOT count.
It was last inspected in 2019.