Alleged auto burglar caught in the act; facing numerous unrelated charges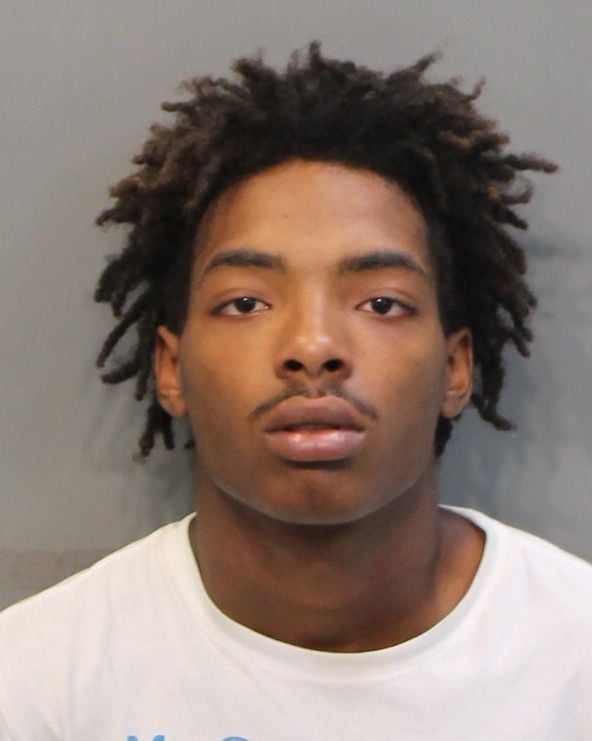 CHATTANOOGA, Tennessee (WDEF) – A man who was already wanted by Chattanooga Police for auto theft and leading police on a foot chase back in June has been captured following a burglary on Friday.
Ahdarius Gordon, 18, of Chattanooga is allegedly caught red handed breaking into a car and stealing various items.
According to an arrest affidavit obtained by News 12, Chattanooga police were called to the 3800 block of 13th Avenue in reference to a call about a theft in progress.
The victim told officers she caught a man going through her vehicle and stealing her purse and other items.
Officers later located a man fitting the description riding a bicycle in the 2500 block of East 34th Street. Police identified the man as Ahdarius Gordon and placed him handcuffs. The victim confirmed that Gordon was the suspect who broke into her car. Police also found the items reported stolen in Gordon's possession.
Gordon was charged with burglary of an automobile and theft of property.
When police ran a warrant check on Gordon, they found that he had active warrants related to a June 22 incident involving a car chase.
According to the complaint affidavit in that case, an officer spotted two people not wearing seatbelts while riding in an SUV in the 1900 block of South Willow Street. When the officer attempted to pull over the vehicle, the driver increased his speed and led the officer on a brief chase.
According to the officer who was in pursuit, the SUV crashed into a telephone pole and a mailbox before before crashing into a fence in the 1800 block of South Beech Street.
The two male occupants of the SUV immediately fled the vehicle after it crashed into the fence. One of the suspects who was captured by police was a minor so his name was left off the complaint affidavit.
When police searched the SUV, they found a handgun, cell phone and a wallet with the suspect's ID. The ID belonged to Ahdarius Gordon who got away.
The SUV was reported stolen out of Rossville Georgia.
Gordon is now facing charges that include:
Auto Burglary
Two Counts of Property Theft
Illegal Possession of a Firearm
Evading Arrest
Reckless Endangerment
Leaving the Scene of an Accident
Seatbelt Violation