Back to school deadlines approaching
CHATTANOOGA (WDEF) – We're at the height of summer vacations now, but school is just around the corner.
Here are some sobering reminders:
The Sales Tax Holiday in Tennessee is now just 2 weekends away.
Freshman orientation at Polk County High is just over 3 weeks away (Aug. 2nd).
Classes are just 24 days away in Dade and Marion counties.
And online registration for returning students in Hamilton County begins TOMORROW (Wed. July 11th).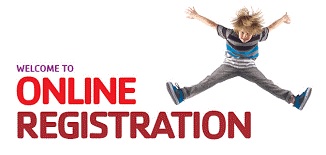 All students from 1st grade to high school seniors must register online.
This is where you go to start the process.
If you do not have online access, you will need to register at your local school.
You can also contact the district office.
You will need a "Snap Code" to register online, and should have already recieved it in the mail.
If you don't have it, contact the school system on the web page or call (423) 498-7104.
Two proof of residency documents may also be required. Acceptable documents for proof of residence can include a current electric, water, gas, phone, or cable bill from within the last 60 days in the custodial/guardian's name.
Please make a pdf copy of the documents or take a picture of them with your smartphone to upload into the online registration system.
The school system believes the new system will save parents and school personnel time.
For technical support, parents can visit the school system's PowerSchool Community help center at https://help.powerschool.com or click "Help" from any page while you are in the registration system.